Add Tickets
Add Ticket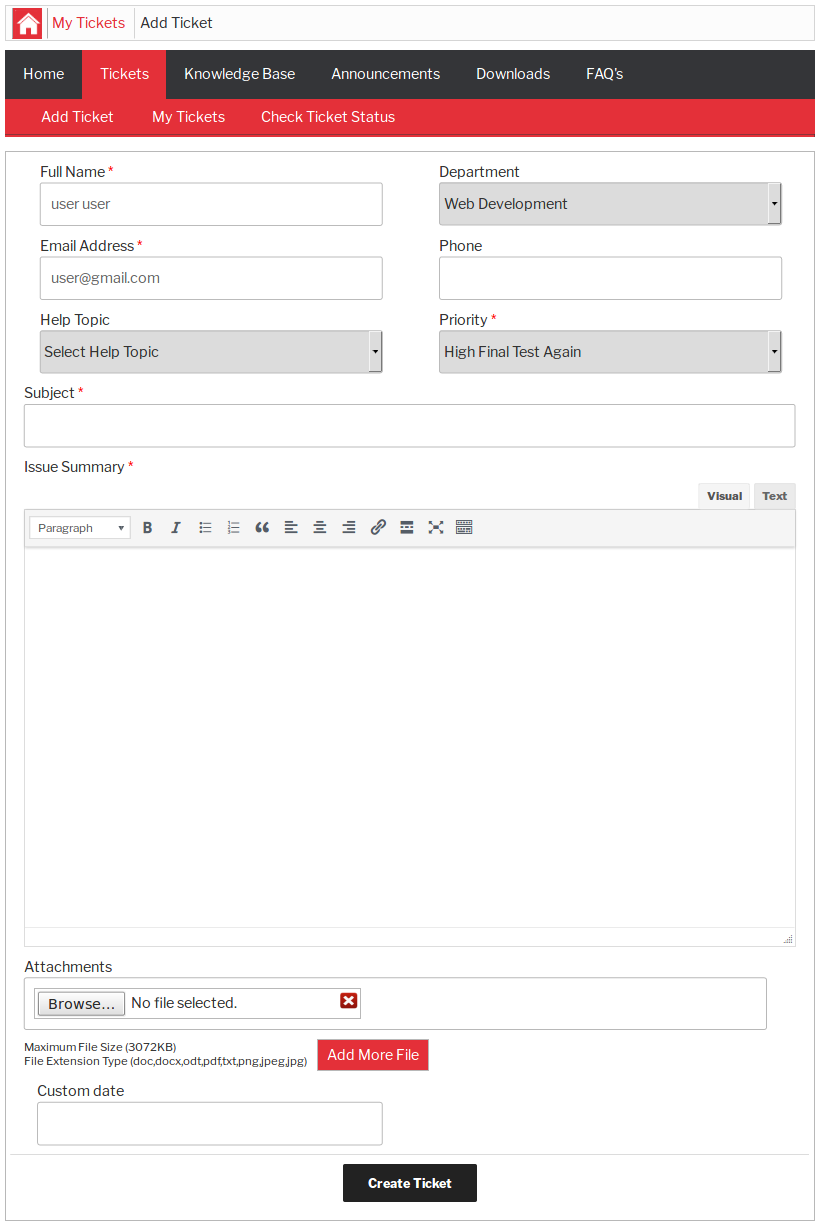 This page is used to create new tickets,user can add tickets using this page. There is a 
configuration that controls whether visitors can add ticket or not.
Breadcrumbs

Click here to read about breadcrumbs.
---
Top Menu

This portion is a top menu for my tickets page. The top menu has links home, tickets, knowledge base, downloads
and faq's. There are further sub menus for some links. The sub menu links of tickets links are add ticket and 
my tickets.
---
Field Area
Email Address *: User email address.
Full Name *: User name.
Phone: User phone number.
Department: Ticket department.
Help Topic: Ticket help topic.
Priority *: Ticket priority.
Subject *: Subject of ticket
Issue Summary *: This portion is use to write the summary issue.
Attachments: files that will be attached with the ticket

Field titles that have '*' next to their title are required.  
Field ordering, field title , required and field visibility(published ,unpublished) can 
be managed from field ordering page.  
---
Button

When user has filled all the required fields and clicks on create ticket button, new ticket will be 
created.
---
Configurations
No Of Attachments
Click here to read more...
File Maximum Size
Click here to read more...
File Extension
Click here to read more...
Breadcrumbs
Click here to read more...
Visitor Can Create Ticket
Click here to read more...
Top Menu Links
Click here to read more...