Push Notifications Front End Side
Push Notifications Front End Side
---
Control Panel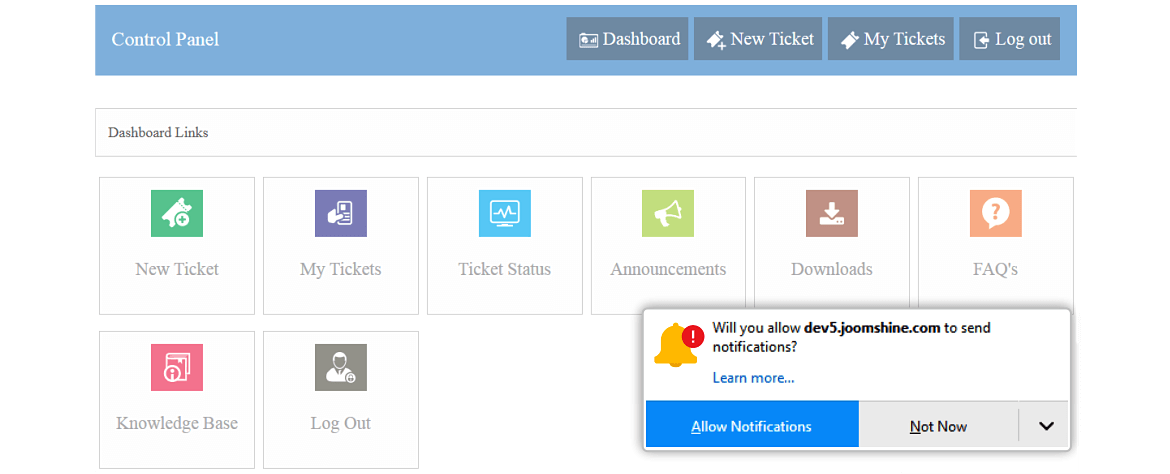 When ticket notification plugin is active and user access the control panel, an alert pop-up is shown
to allow permission from user to receive notification on new ticket and reply on ticket.
---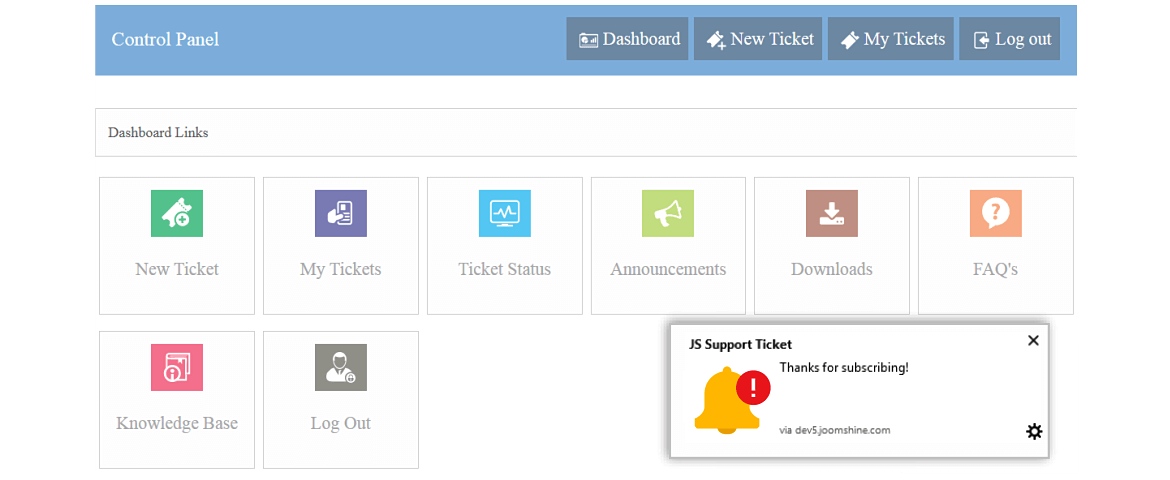 After allow the permission for notifications you receive a subscription message.
---
Create Ticket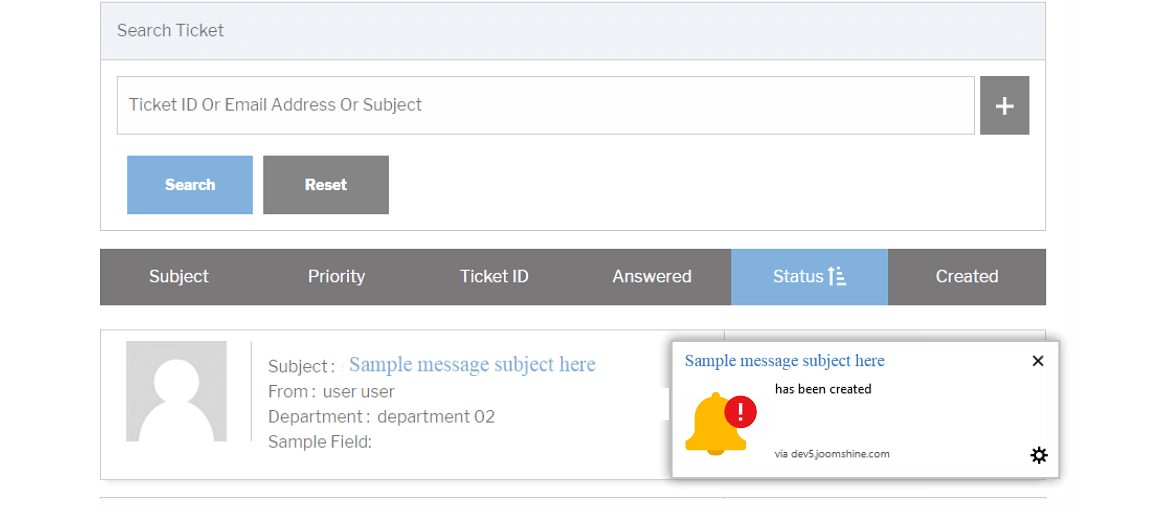 When new ticket has been created for user, then user and member of department will receive an
notification.

When new ticket has been created for staff then staff and member of department and those staff
which have permission for all tickets will receive notification.
---
Post Reply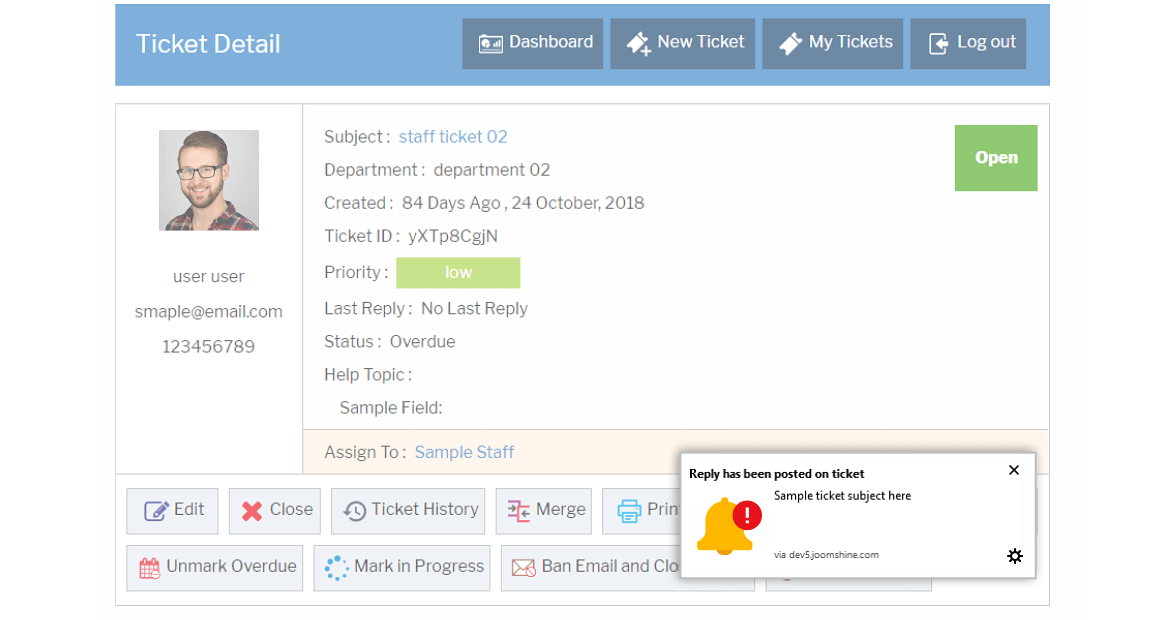 When reply has been posted on a ticket then ticket user will receive notification.