Push Notifications Admin Side
Push Notifications Admin Side
---
JS Support Ticket can be easily manage push notifications step by step.
Step 01: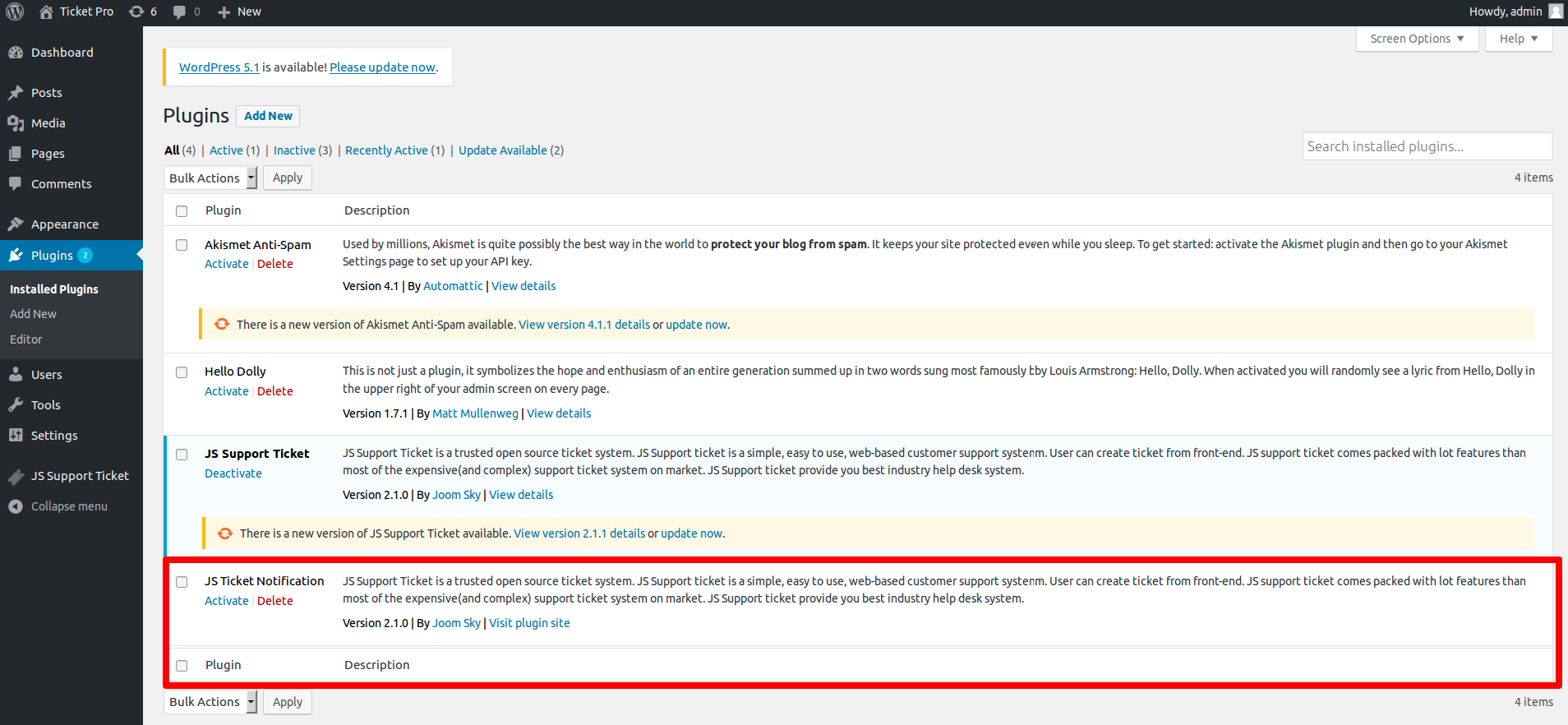 In wordpress left menu bar, go to plugins. Activate the JS Ticket Notification by click on
the activate button.
---
Step 02: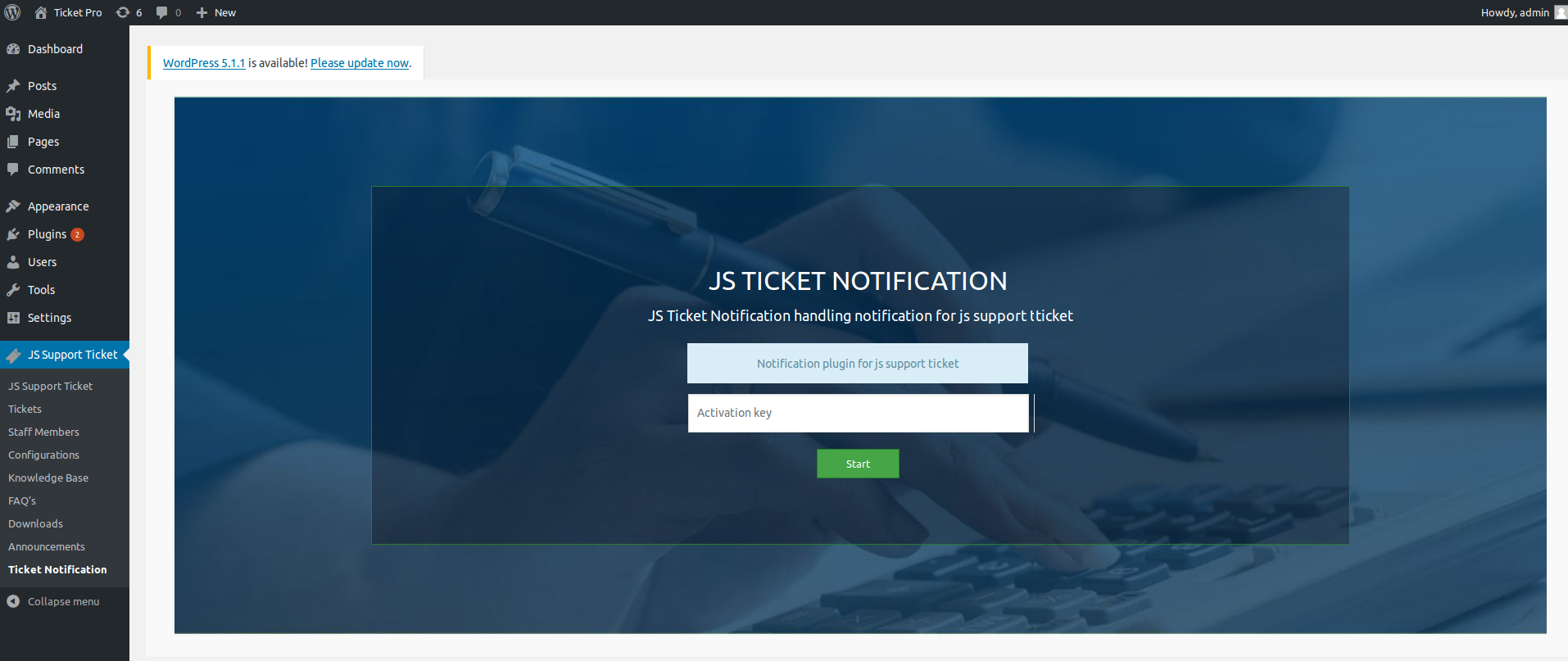 After the activation of JS Ticket Notification plugin, it redirect to the key activation page.
After inserting the activation key clicks on the start button it takes to the next layout.
---
Step 03: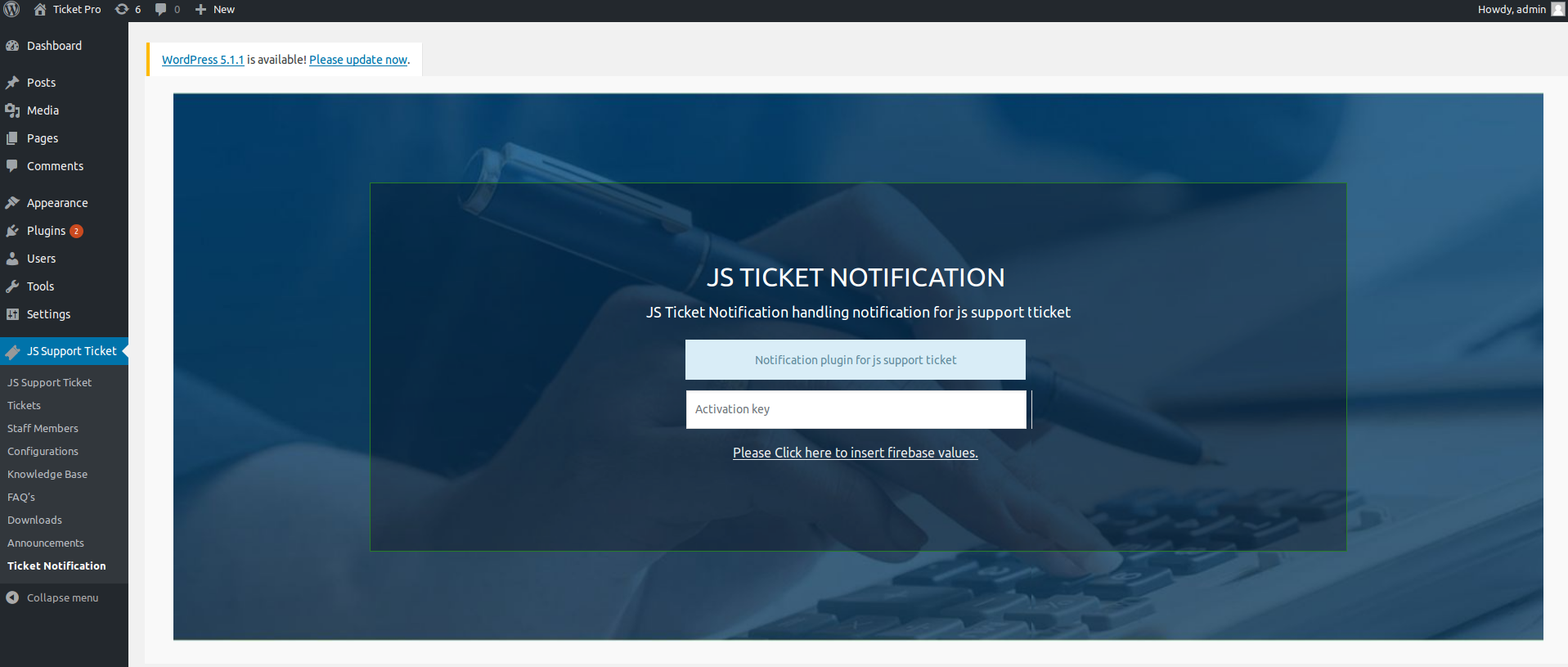 Click on the given link, it redirect to the push notification configuration page.
---
Step 04: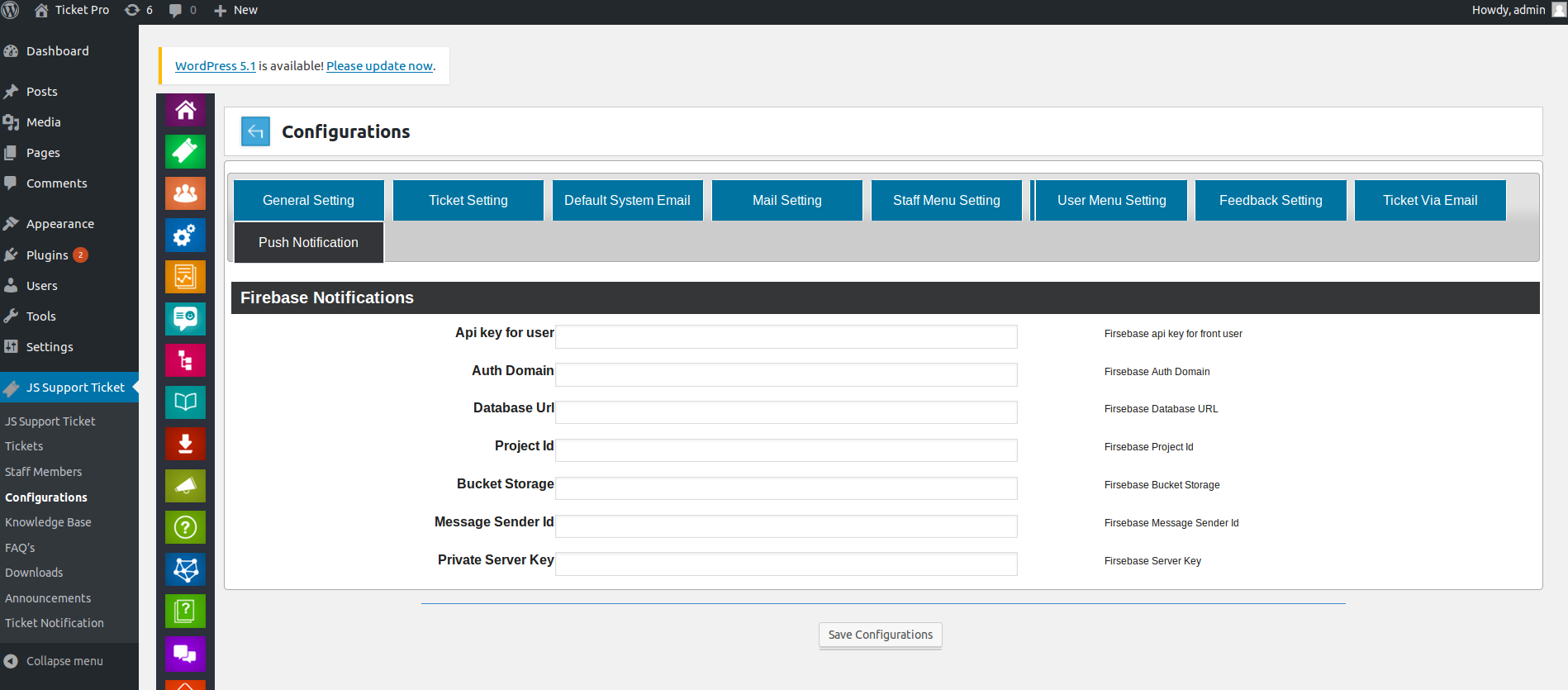 Enter the Firebase Notifications keys.
Click here to get Firebase Keys
Click here to get keys...
---
Step 05: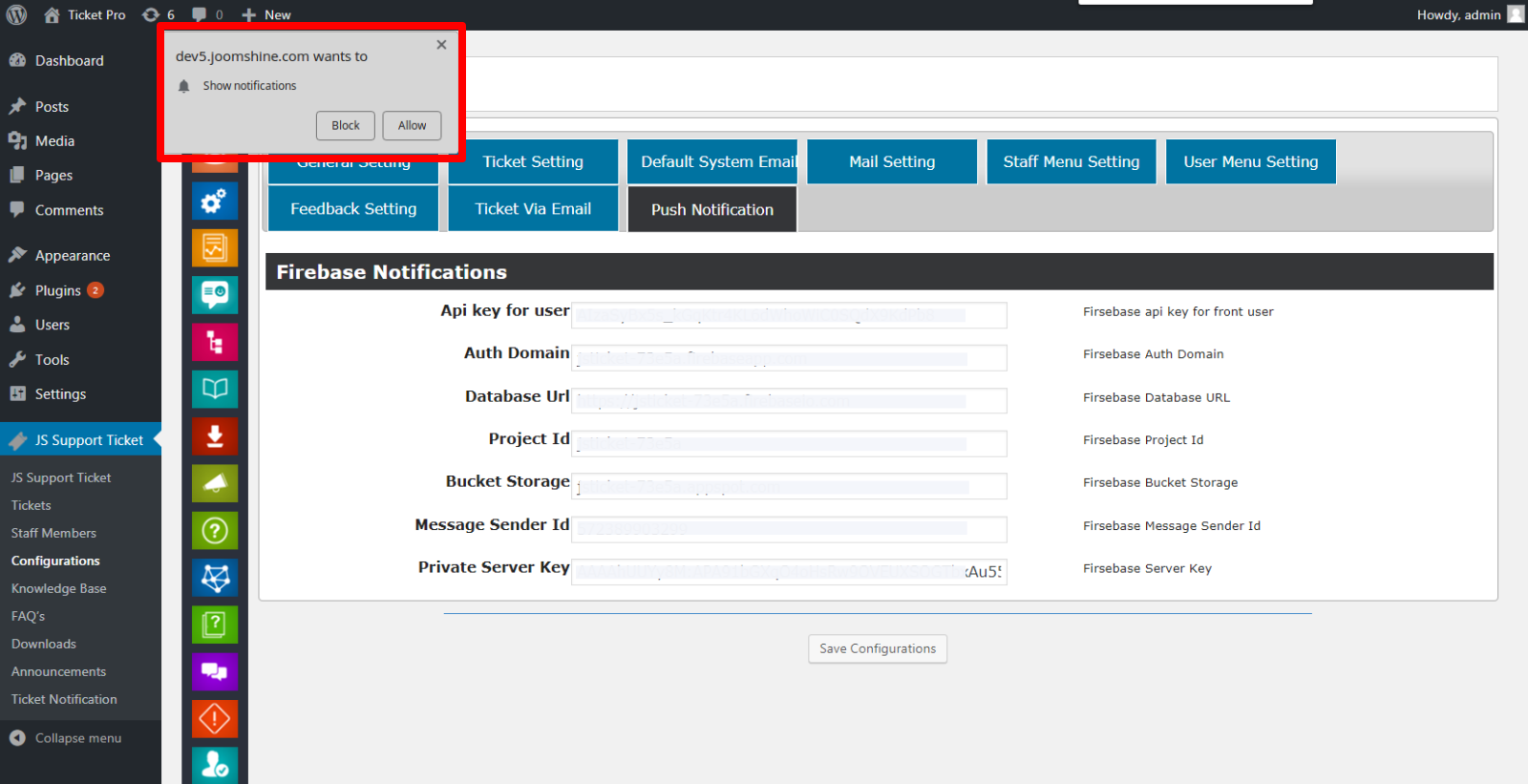 After enter the Firebase Notifications keys. Click on the save configurations button you see a
pop-up for Firebase Notifications permission. Click on always receive/allow notifications.
---
Step 06: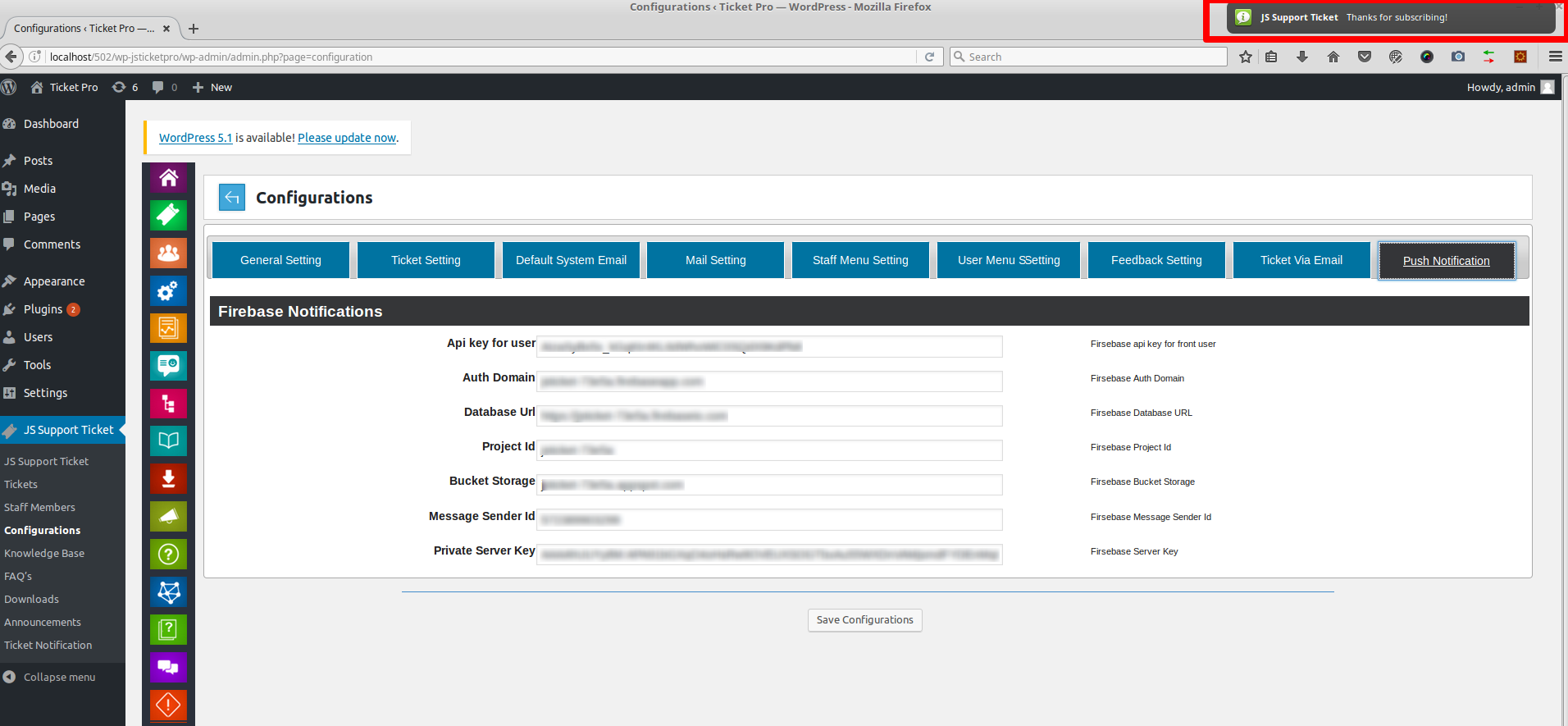 After allow the permission for notifications you receive a subscription message.
---
User Create or Reply On Ticket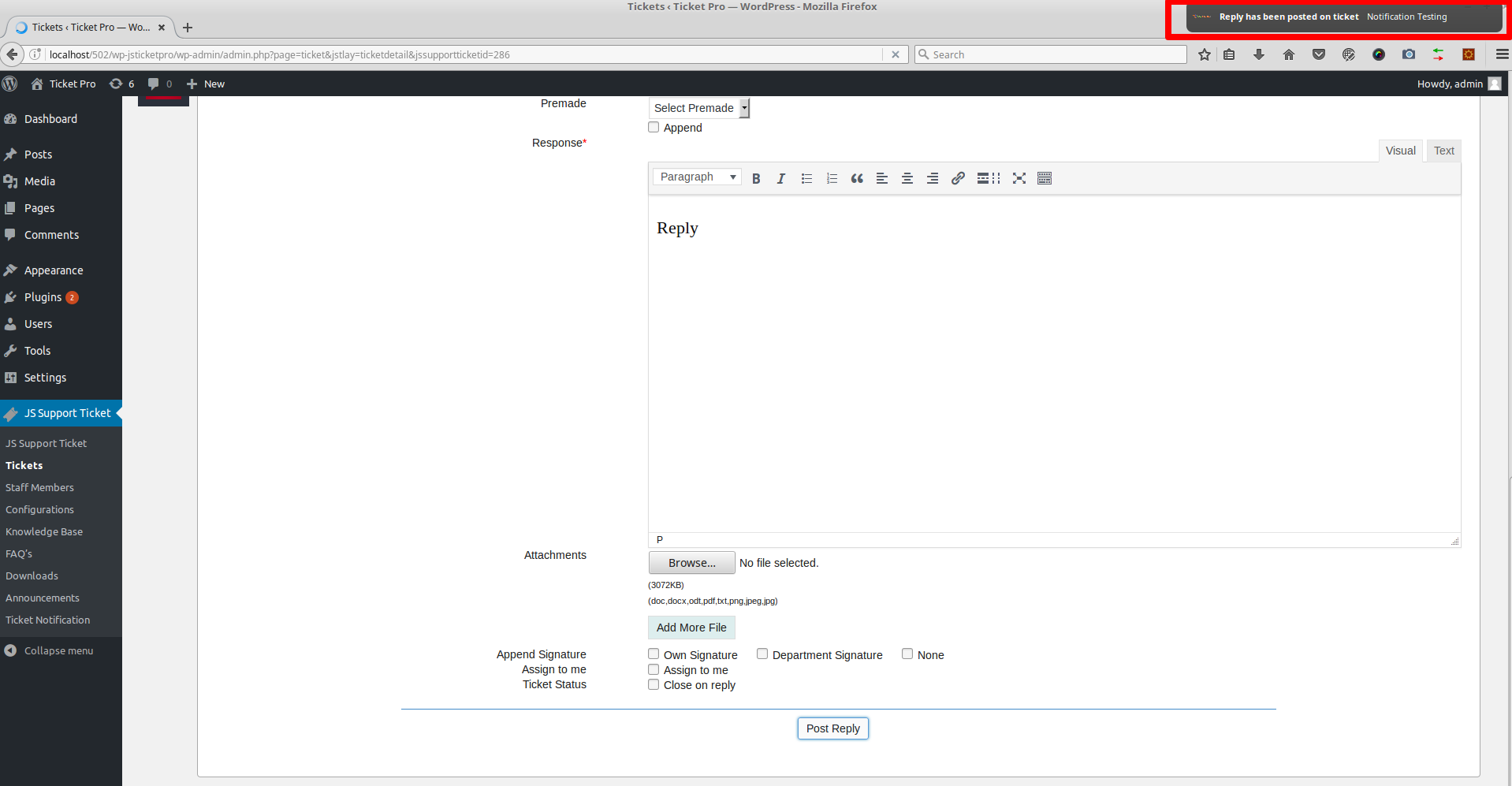 When any user create or post reply on a ticket admin receive notification.
---