Add New User Field
---
Add New User Field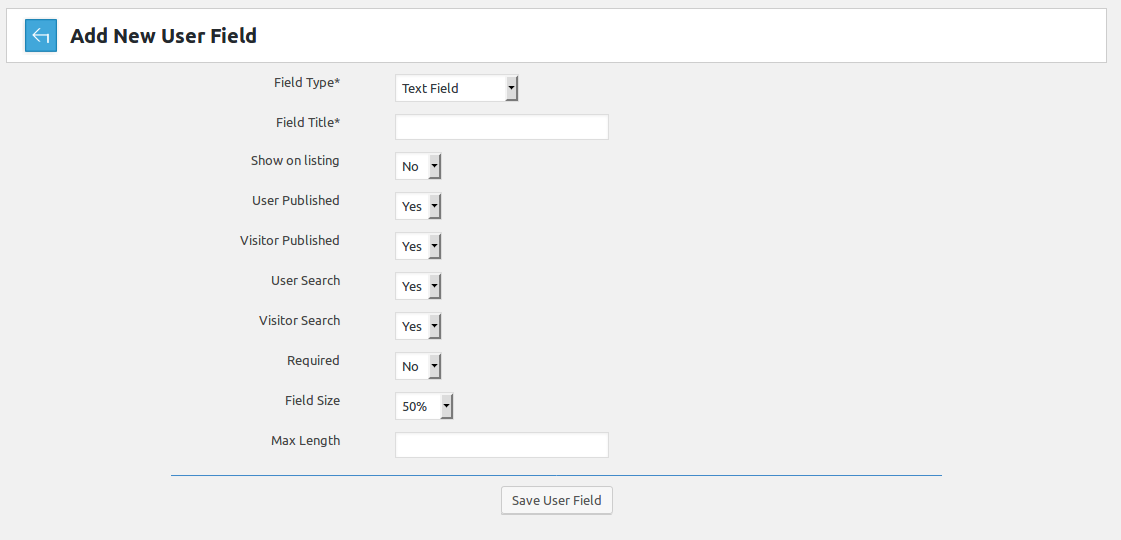 This page is use to add new user fields, admin can add the user fields by using this page.
---
Breadcrumbs

Click here to read about the breadcrumbs
---
Field Area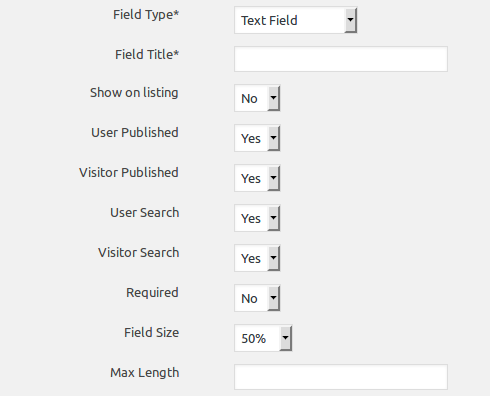 Field Type*: In this portion admin select the field type.
Field Title*: In this portion admin write the field title.
Show on listing: In this portion is use to show on listing.
User Published: Admin select user published or not
Visitor Published: Visitor published or not.
User Search: user can search or not.
Visitor Search: Visitor can search or not.
Required: Required or not.
Field Size: Admin select the field size.
Max Length: Admin write the max length of fields.

Field titles that have '*' next to their title are required.
---
Save Button

When admin fills all the required field and clicks on the save button, new user field will be created.
---
Configurations
Breadcrumbs
Click here to read more...