Add FAQ
---
Add FAQ ( Frequently Asked Questions )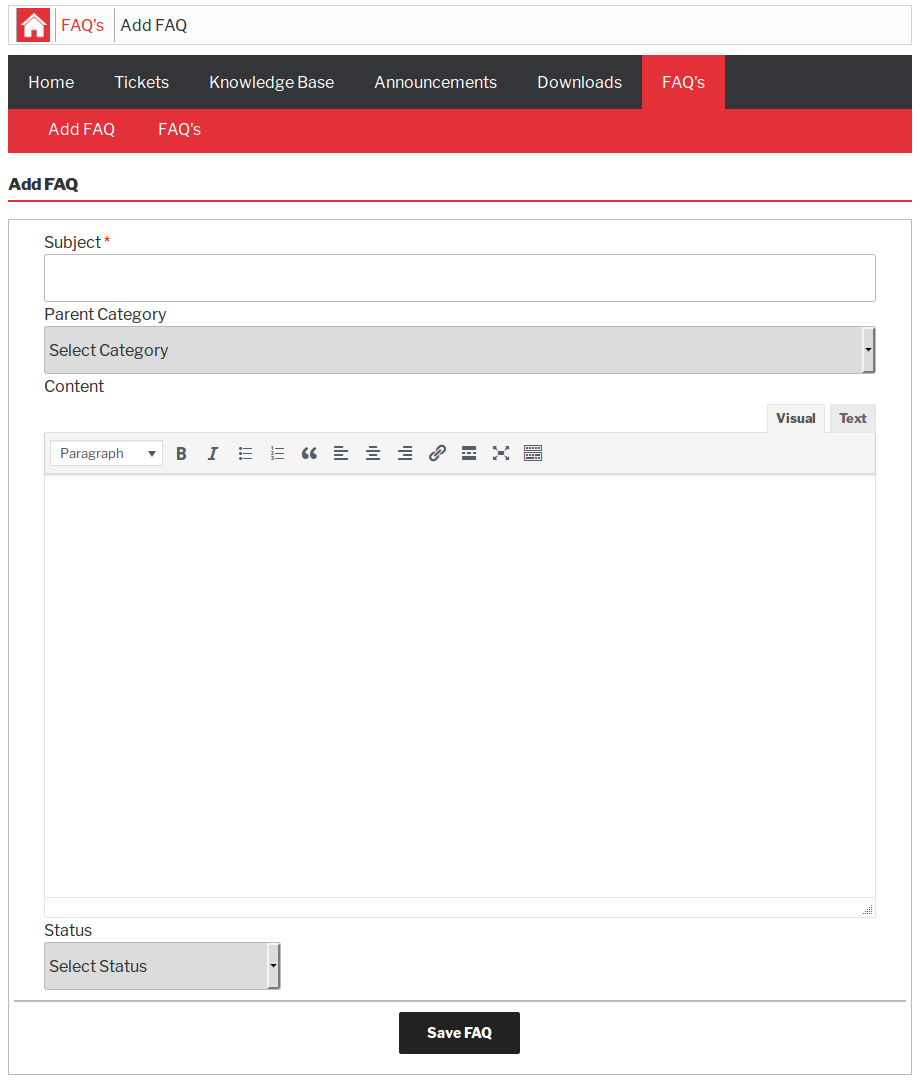 This page is used to add new faq's, staff member can add the faq's by using this page.
---
Breadcrumbs

Click here to read about the breadcrumbs
---
---
Top Menu

This portion is a top menu for faq's page. The top menu has links to home, tickets, knowledge 
base, announcements, downloads and faq's.

This portion is page heading it has a page title.
---
Field Area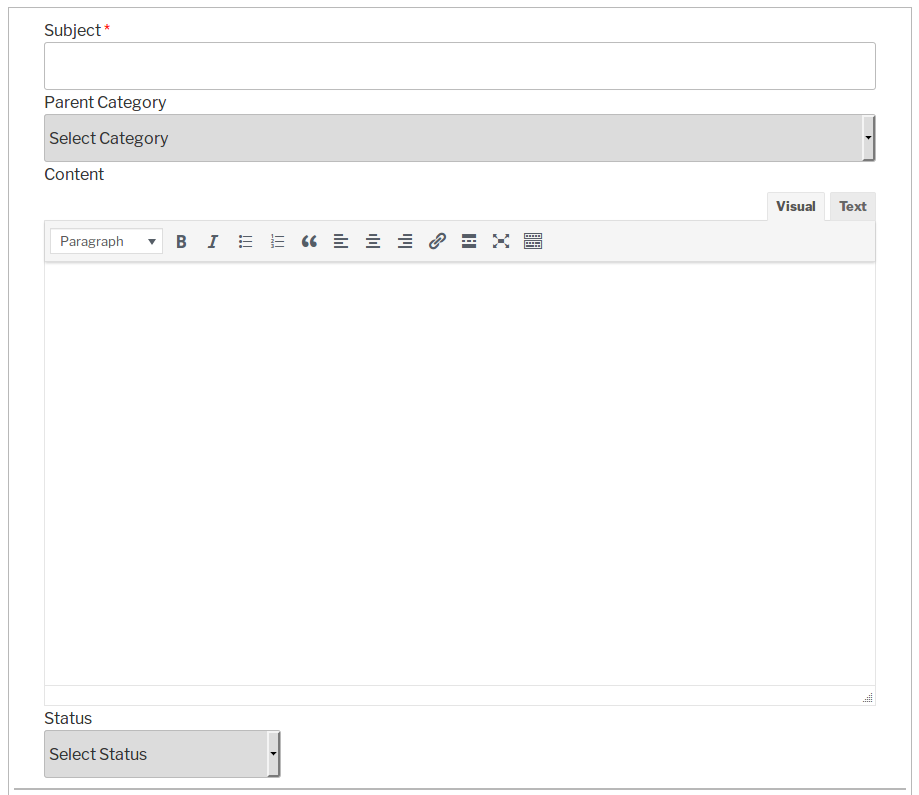 Category: Staff member selects the category in this portion.
Subject*: In this portion staff member writes the subject.
Content: This portion is used to write the detail about the faq's.
Status: Staff member use this portion to select the status active or disabled.

Field titles that have '*' next to their title are required.
---

When staff member fill all the required fields and click on save faq's button, new faq's
will be saved.
---
Permissions
Add FAQ's
Click here to read more...
---
Configurations
Breadcrumbs
Click here to read more...