Students
Students
Admin control panel > Students.

Admin left menu > Students > Students.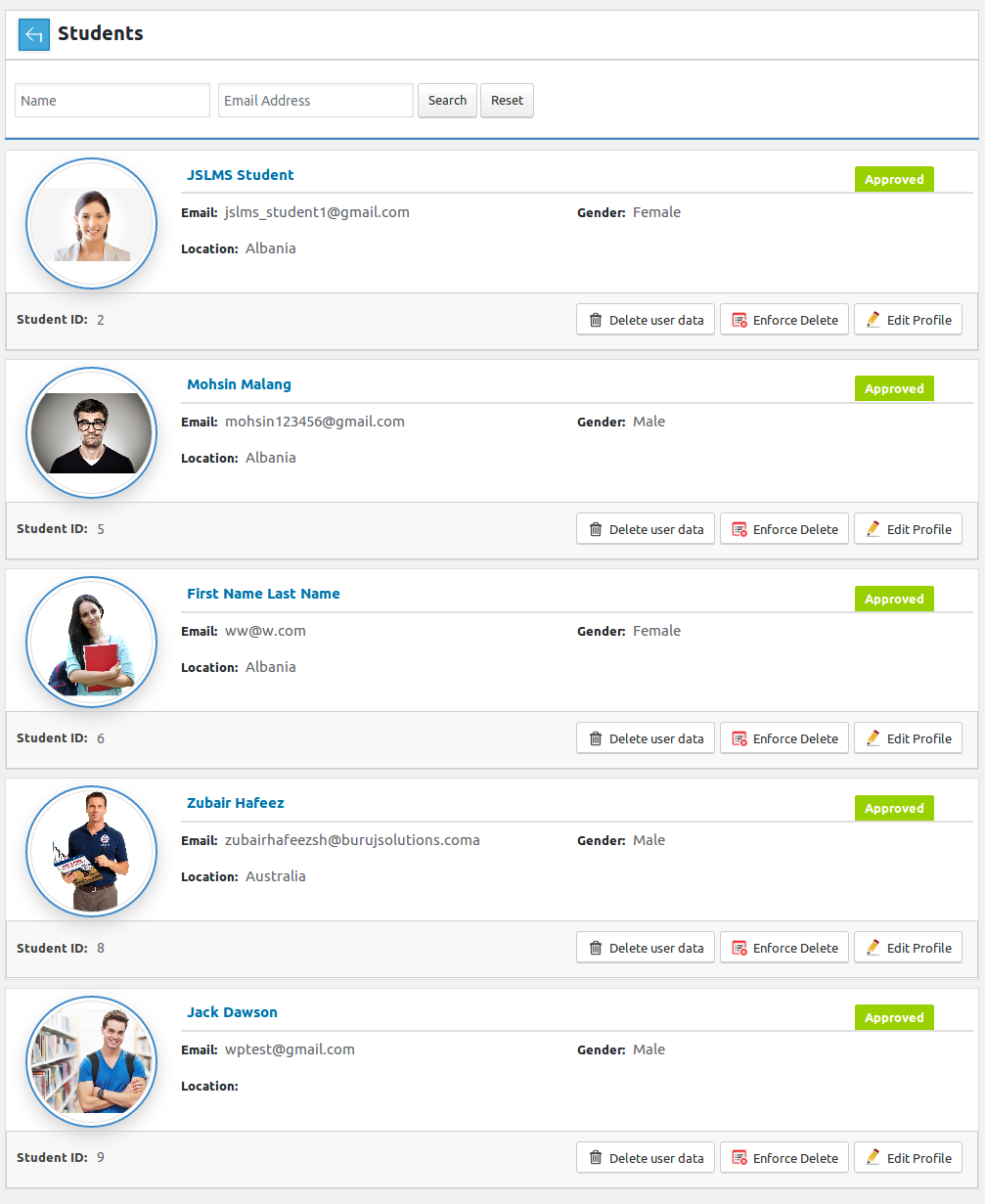 This page shows all the list of students.
---
Breadcrumbs

Click here to read more..
---
Search

This portion is filter for student listing, admin can filter students on the basis of name and email
address. When admin use filter then only student that fulfill his provided criteria will be shown in
the listing. Reset button will disable filter criteria and show all students.
---

This portion represents an individual student, it has student image, student name, email, gender, location,
and student id. There are also delete user data, enforce delete and edit profile button at right side
of the bottom. Admin can view student detail by click on the student name.

Admin can delete user data by click on the delete user data button.
When admin click on the enforce delete button all related data to student will be deleted.
Admin can edit student profile by click on the edit profile button.
---
Pagination

Click here to read more..
---
Configuration that affect this page are
Default Pagination Size
Click here to read more...