Themes
---
Themes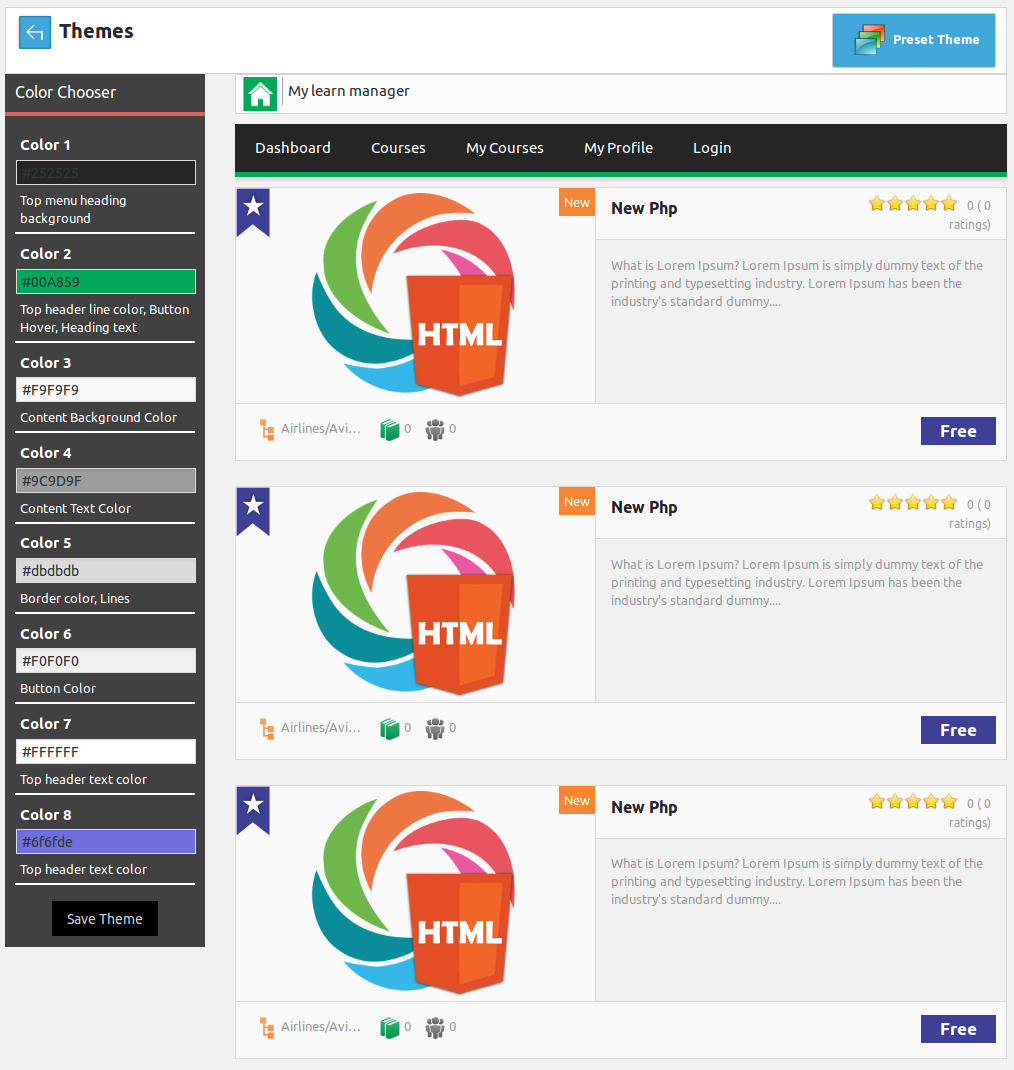 In this portion admin can change themes of the JS Learn Manager.
---
Breadcrumbs

Click here to read more..
---
Top Menu

This portion shows the top menu links like dashboard, courses, my courses, my profile and login.
---
Theme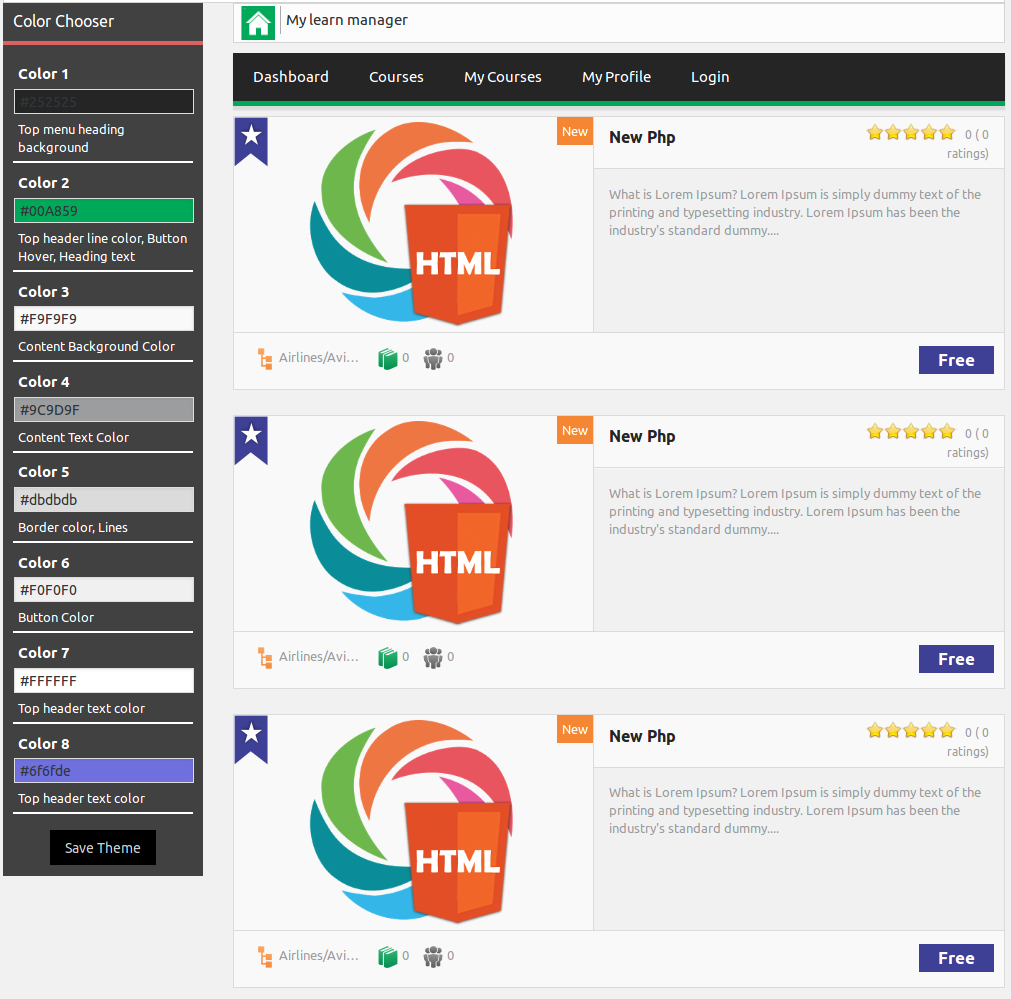 ---
Color Effect View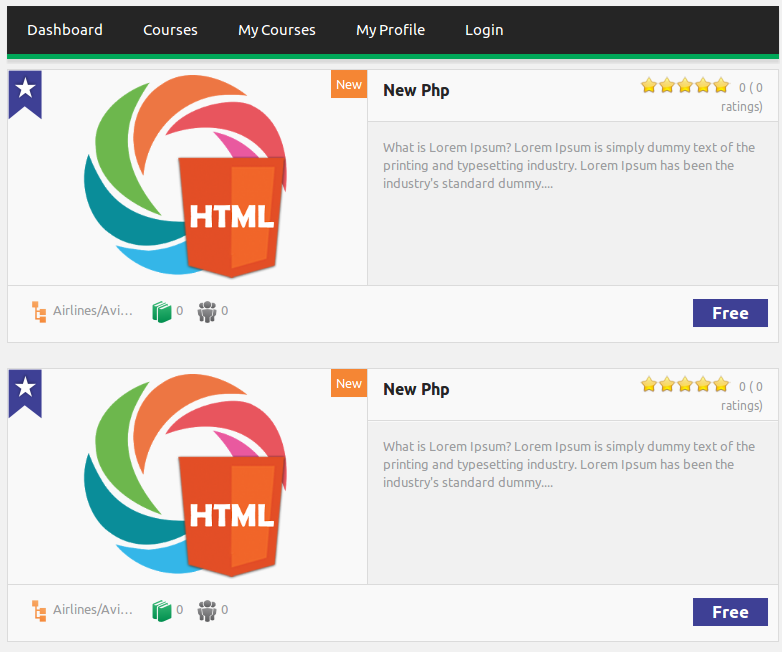 ---
Color Chooser

When click on the save theme button, a theme will be saved.
---
Pop-up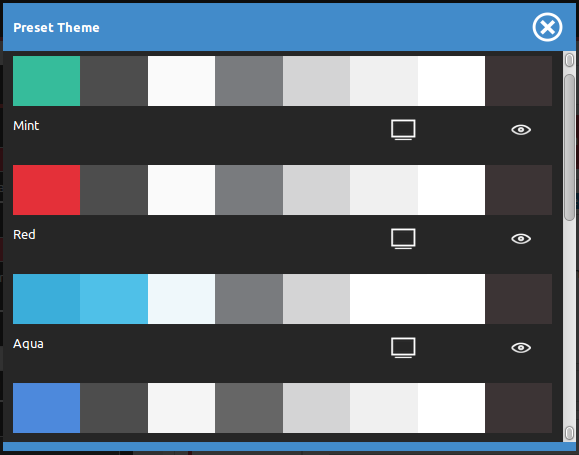 When clicks on the preset theme button which is the right side of the header a pop-up will display you.
Themes can be changed by selecting the preset themes.
---
Configurations
Breadcrumbs
Click here to read more...