Search Resume
Search Resume
Employer Control Panel > Search Resume
---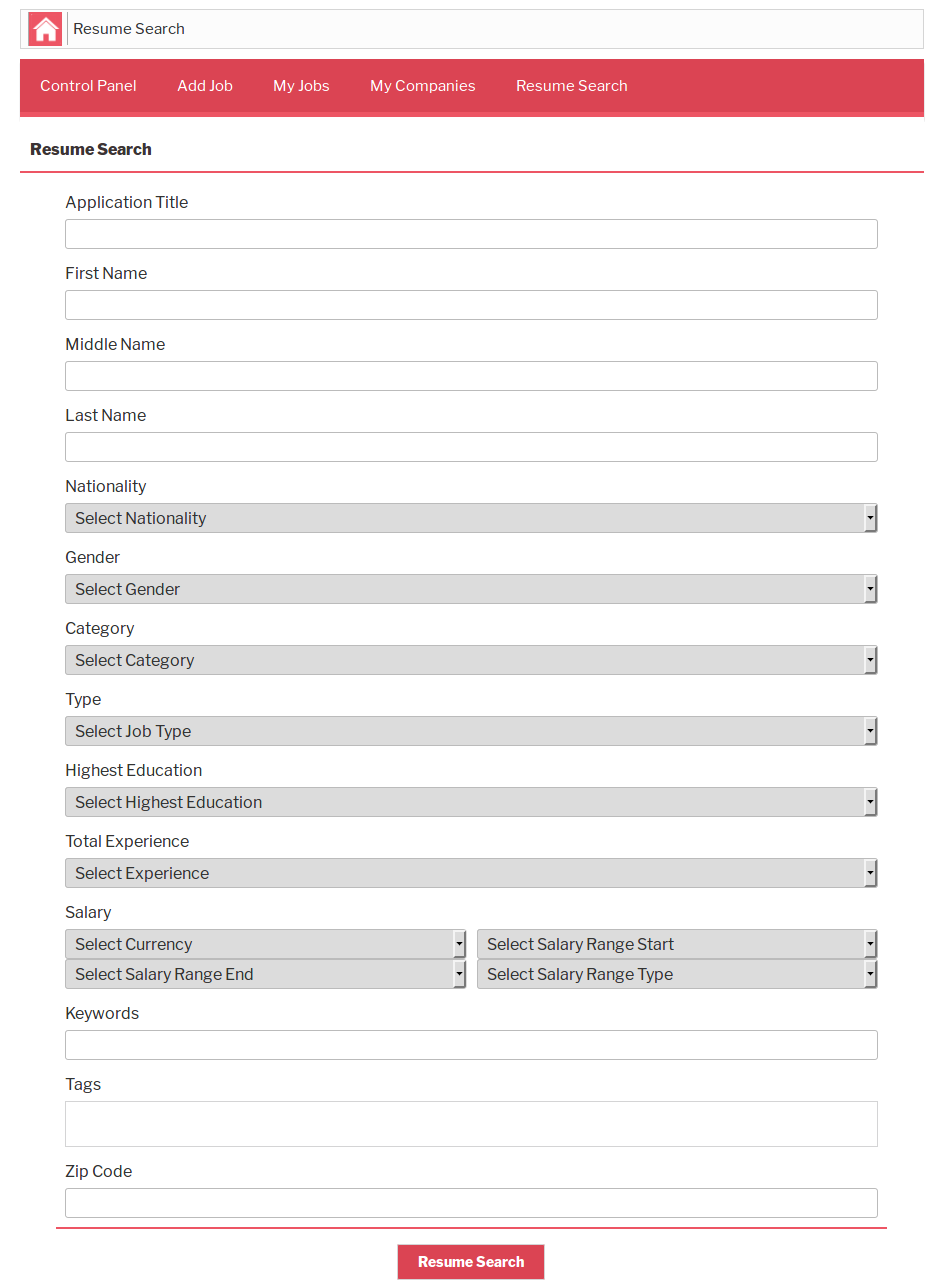 This layout provides search options for resume so that user can search Resume according to 
his interest. User defines search criteria and resumes that fulfill specified criteria are
shown in resumes listing.
---
Breadcrumbs

Click here to read more..
---
Top Menu

Click here to read more..
---

This portion is page heading. It has page title.
---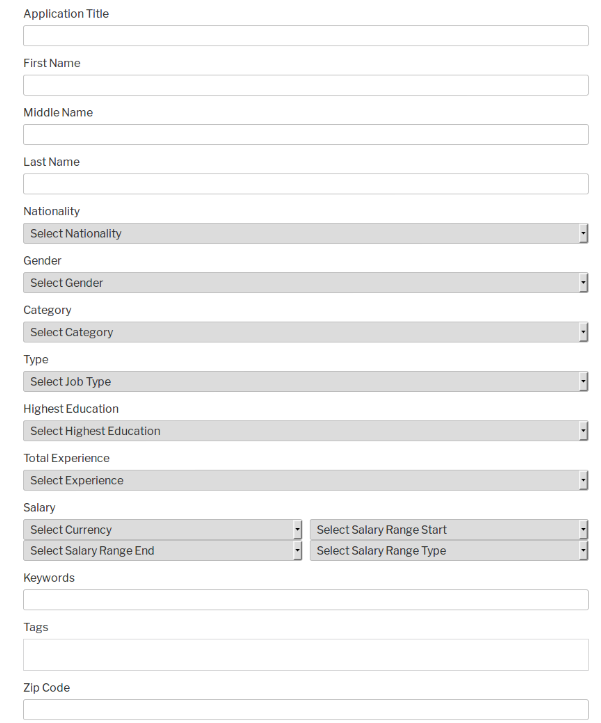 This portion consists of search options that are available. The options available are application title, first name, 
middle name, last name, nationality, gender, category, job type, highest education, total experience, salary, 
keywords, tags and zip code. All these options are manageable from field ordering.
---
Search Button

This portion has a search resume button. User fills criteria for search and clicks on this button.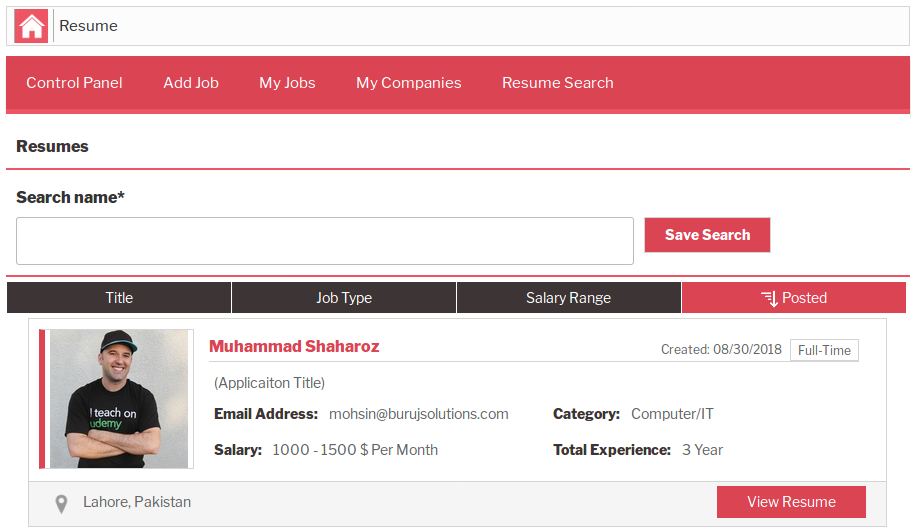 He will be taken to resumes listing where active resumes that fulfill his specified criteria are listed and on 
the top of that listing, there is a save resume search form that allows to save any resume search criteria 
so that it can be viewed later. The visibility of save search form is controlled by configuration.
Click Here to Read About Resumes Listing..
---
Configuration that affect this page are
Allow Save Search
Click here to read more..
Breadcrumbs
Click here to read more...