Getting Started
JS Jobs Installation
Installation of JS Jobs is pretty simple and easy. If you have an environment that fulfills basic system requirements then it is only gonna need few simple steps to be fully functional.
Accessing Admin Area
After installation to access admin area click on JS Jobs link in the left menu of WordPress it will take you to admin control panel of JS Jobs.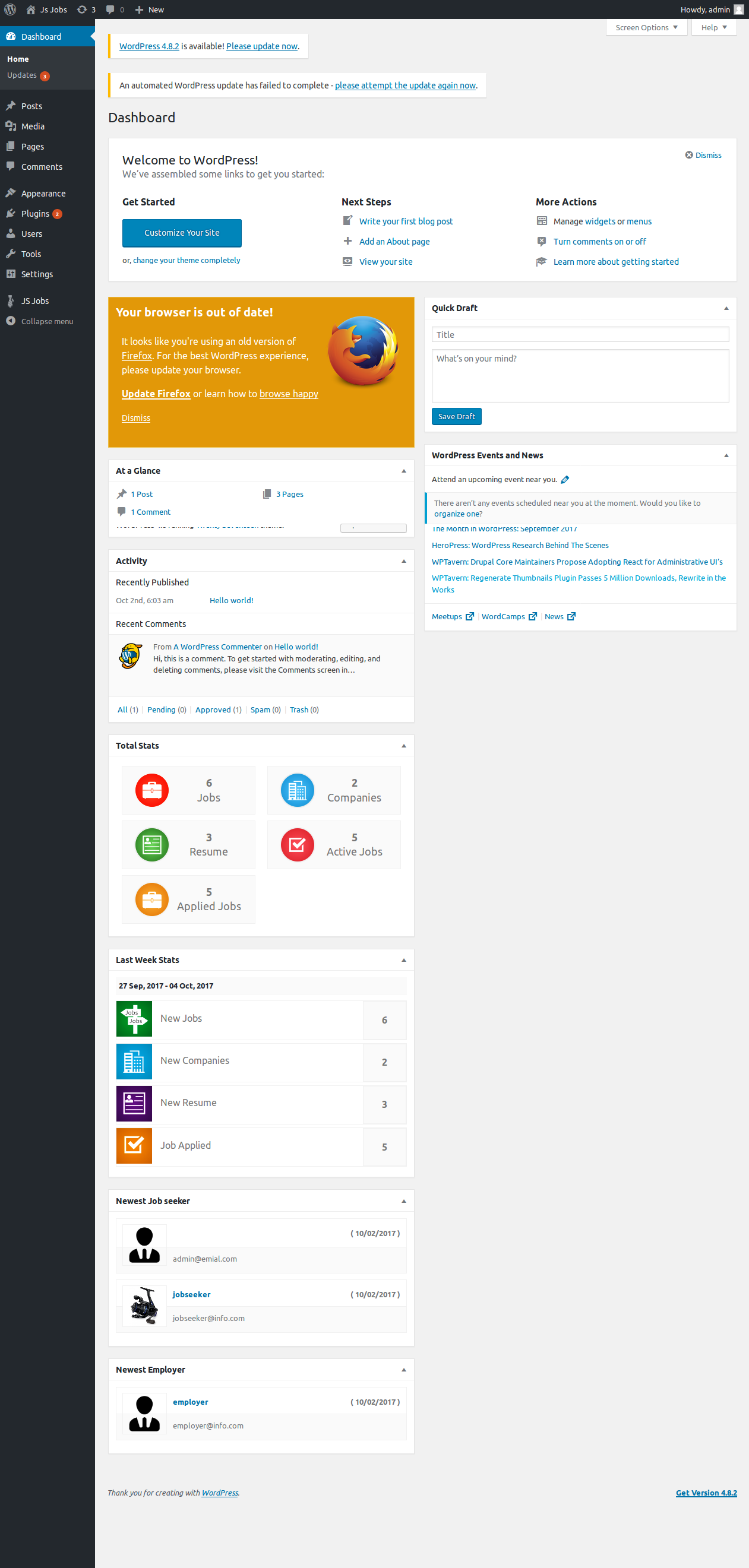 Left Menu
JS Job Provides a left menu on admin side. Left menu has link for every page of admin side.

Short codes
JS Jobs provides short codes for employer control panel and job seeker control panel.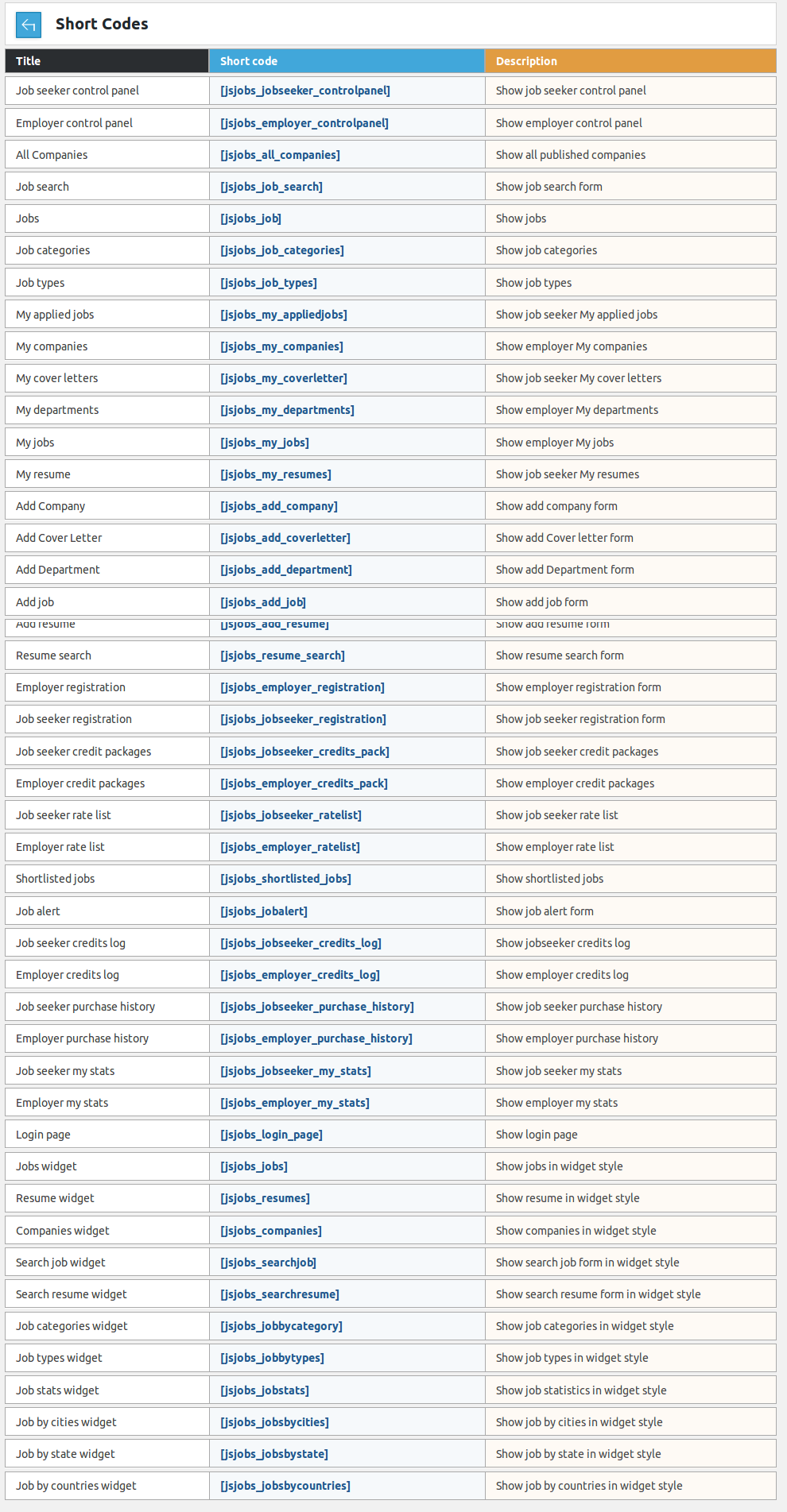 Front End Menus
JS Job provides separate menus for Job seeker and employer on the front end. That can be added to any page or post using short codes that are provided on short codes layout.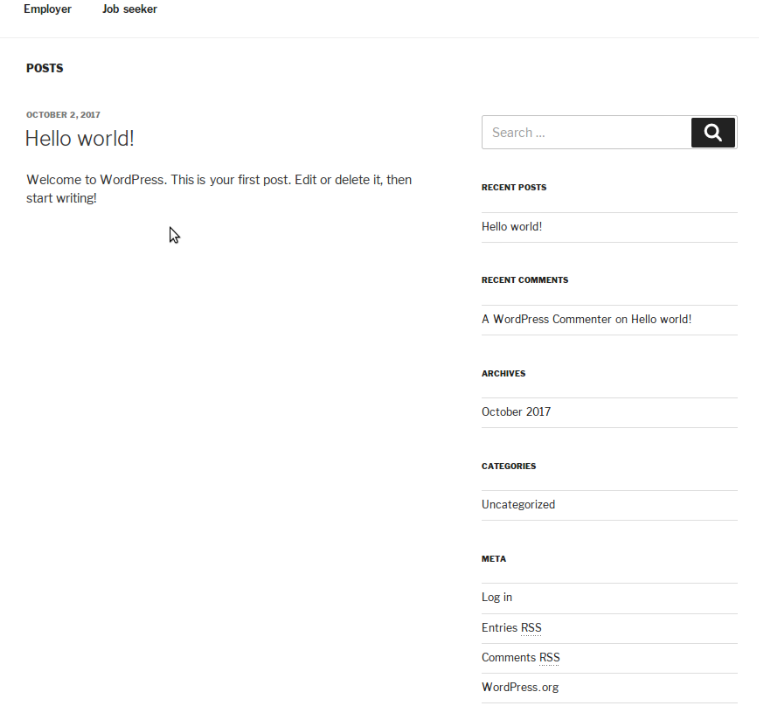 Default Page
Default page is selected to define where to redirect when no page id is found so that users do not face any inconvenience. If default page id is not set then links in emails might not work.

Enable/Disable Employer Area
JS Jobs provides configuration for the disabling employer. Admin can disable employer role for the front end.
SEO Configurations
JS Job provides multiple options for SEO, admin can choose attributes or properties for SEO of different entities(Job, Resume, Company).