Resume Listing
Resume Listing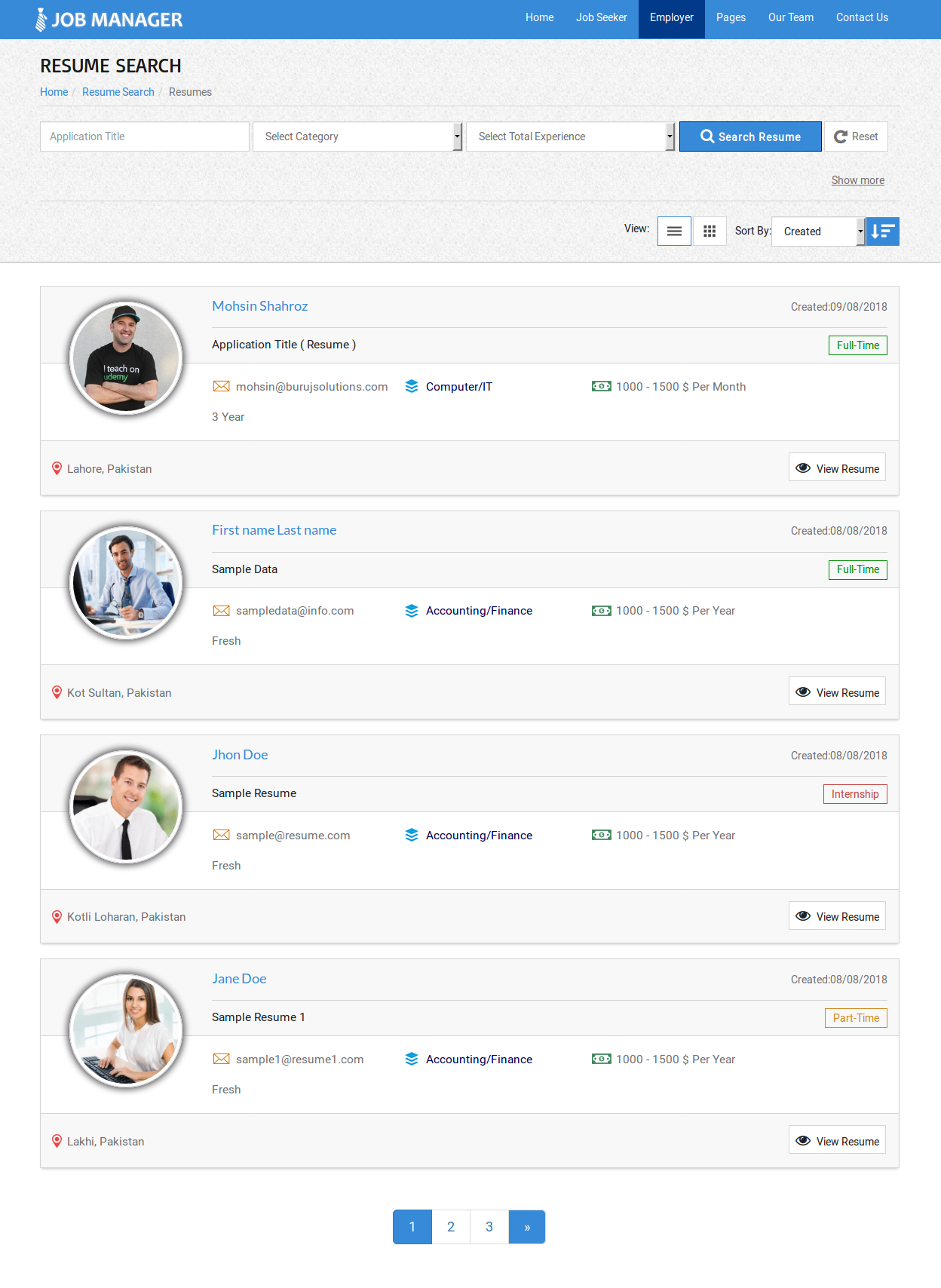 This page is generic listing of active resume, there are many different cases when this page
opens and shows resume according to that particular case. The cases for this page are resume
by categories, resume search results and viewing a saved resume search.
---
Top Menu


Click here to read more..
---

This portion is page heading. It has page title.
---
Search

This portion is filter for resume listing, user can filter resume on the basis of application title,
select category and select total experience. When user filter then only resume that fulfill his
provided criteria will be shown in the listing. Reset button disable the criteria and show all
the listing.
---

This portion consists on sorting options that are available. The options are title, job type, salary range, 
posted, job seeker can sort records by any of these options in ascending or descending order.   
---

This portion represents an individual resume, it has resume photo, name, resume title, resume type,
email address, category, salary, total experience and view resume button on bottom right side.
Clicking on resume title or view resume button will take to resume information page.