Short Listed Jobs
Short Listed Jobs
Job Seeker Control Panel > Short Listed Jobs
---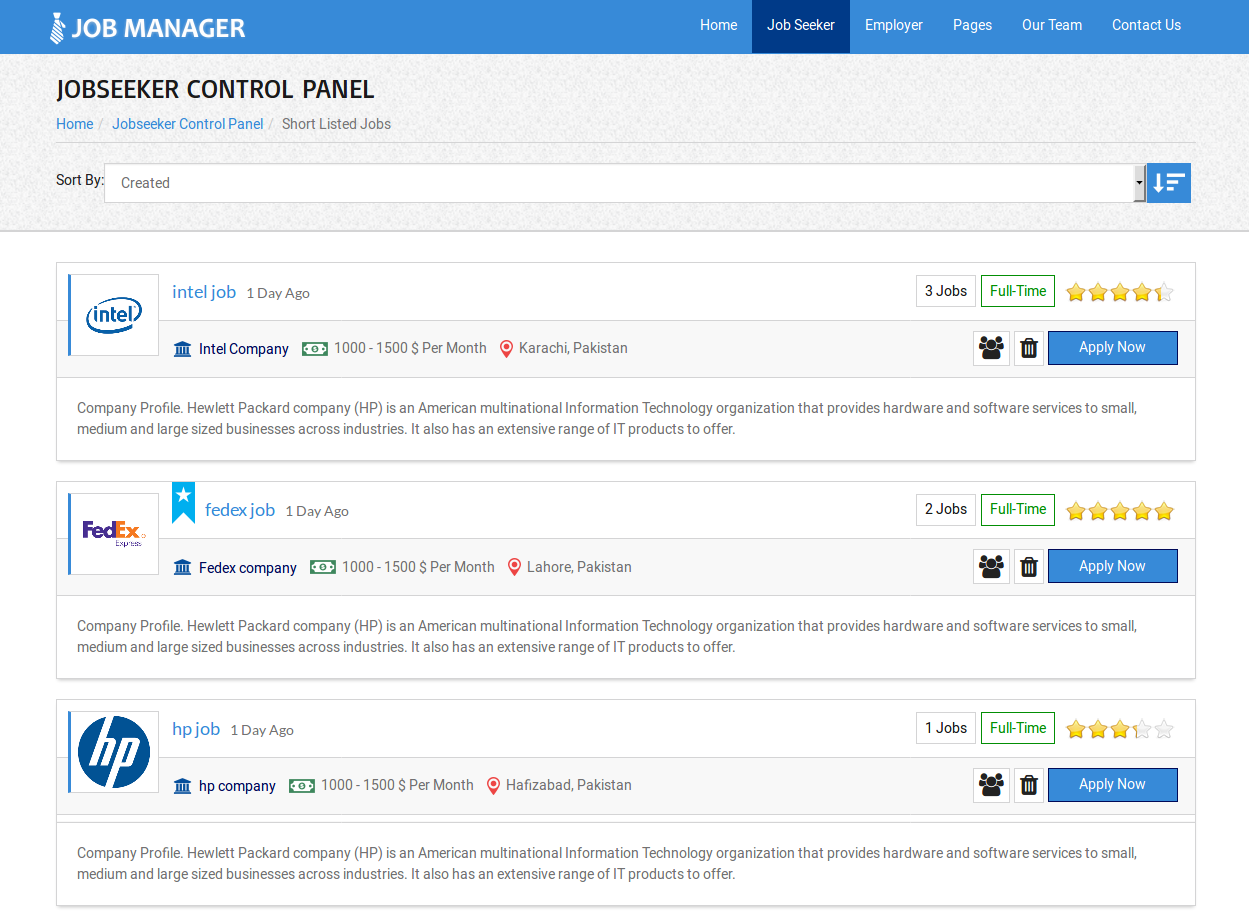 This is jobs listing page for job seeker. This page has all the jobs that are shortlisted by job seeker.
---
Top Menu

Click here to read more..
---

This portion is page heading. It has page title.
---
Sorting

There is sorting on right side that can be used for sorting records in ascending or descending order by any of
the provided criteria.
---

This portion represents an individual job, it has job title, company logo, company name, featured tag, job type, 
date, category, location(s), salary range, number of jobs and comment (that was written while sort listing) of 
the job, there are some action buttons on bottom right side. There is button for tell a friend, button to delete
and apply now. Clicking on job title will take to job information page. Clicking on company name will take to
company information page.
Click Here To Read About Job Apply
---
Configuration that affect this page are
Tell A Friend
Click here to read more
Show Labels In Jobs Listing
Click here to read more
Show Apply Button
Click here to read more
Apply Now Redirect Link
Click here to read more
---