My Applied Jobs
My Applied Jobs
Job Seeker Control Panel > My Applied Jobs
---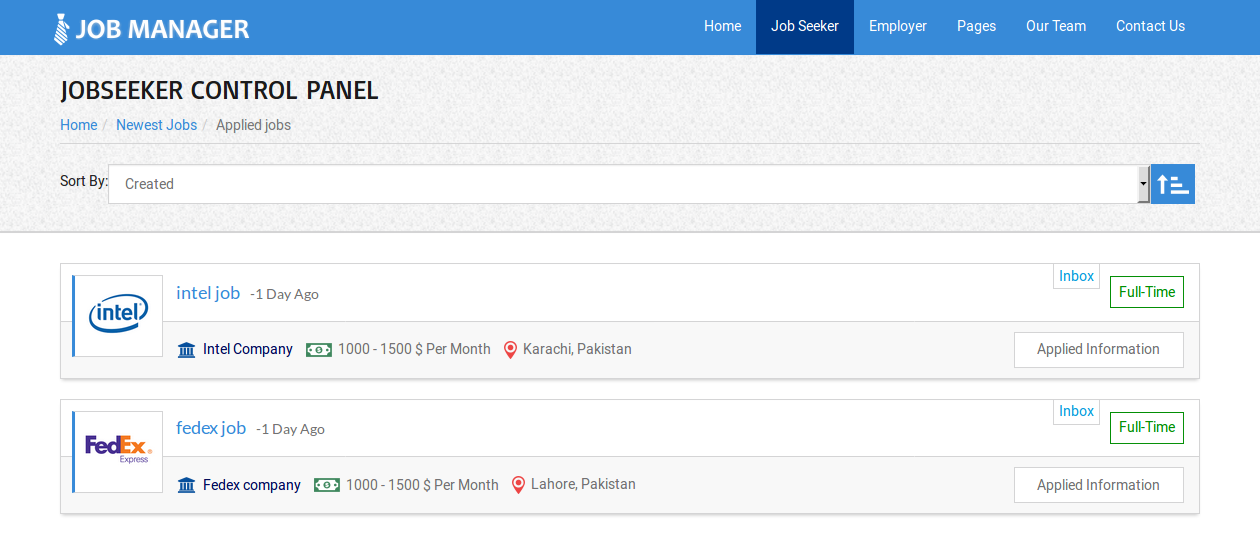 This is jobs listing page for job seeker. This page has all the jobs on which job seeker
has applied.
---
Top Menu

Click here to read more..
---

This portion is page heading. It has page title.
---

This portion consists on sorting options that are available. The options provided are title, 
job type, job status, company, salary range, posted, job seeker can sort records by any of 
these options in ascending or descending order.
---

This portion represents an individual job, it has job title, company logo, company name, job type,
applied date, category, location(s), salary range and job applied information buttons
(Which resume and cover letter was used for job apply). There is a applied info button on bottom
right side, which show hide job apply detail (Resume, Cover letter). Clicking on job title will 
take to job information page. Clicking on company name will take to company information page. 
---

When user click on the applied information button a pop-up will be open. Clicking on resume title takes
to resume info and clicking on cover letter title takes to cover letter info.