Jobs By Categories
Jobs By Categories
Job Seeker Control Panel > Jobs By Categories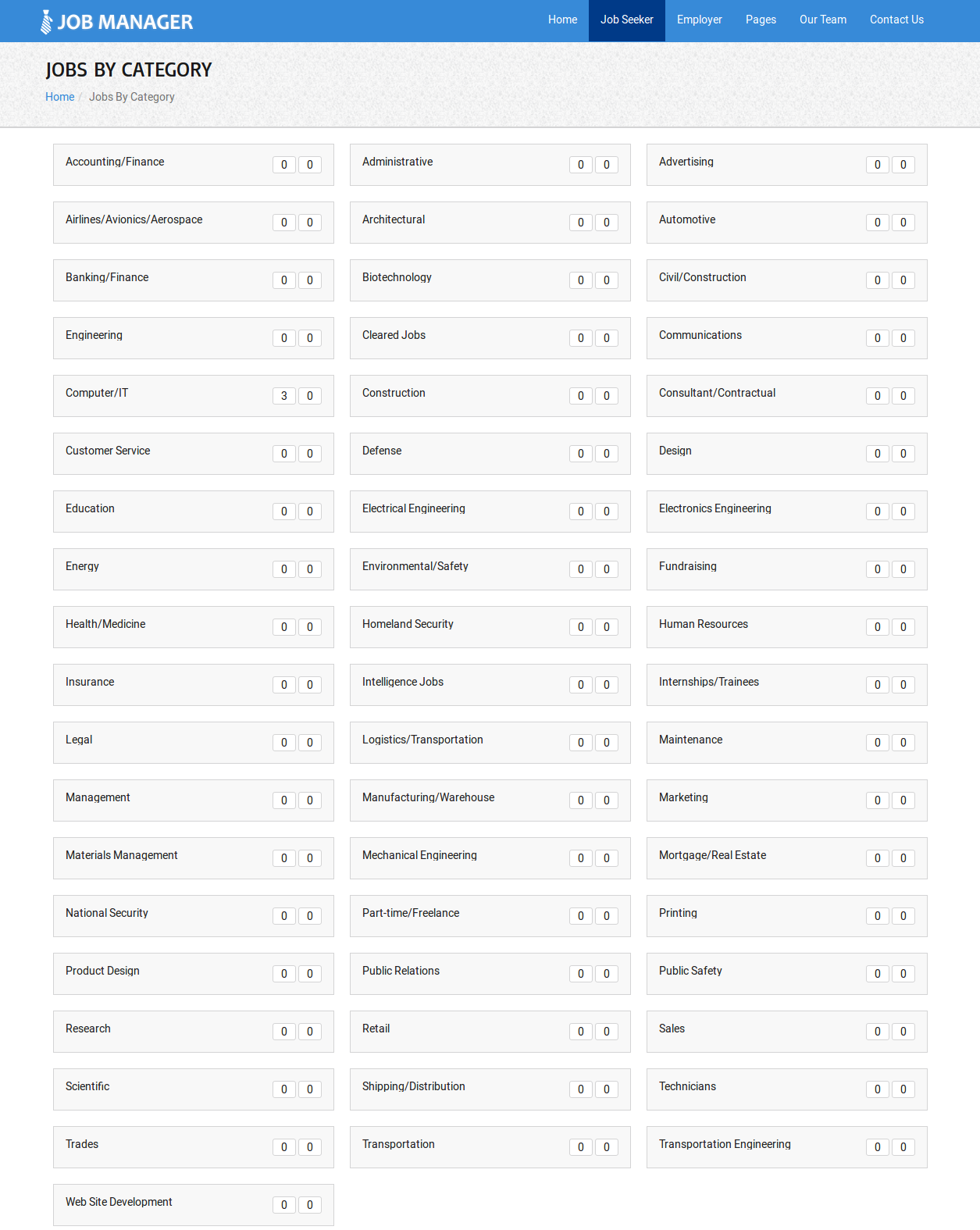 This layout lists all the categories that are in the system and shows a count of jobs next to 
the category name.
---
Top Menu

Click here to read more..
---

This portion is page heading. It has page title.
---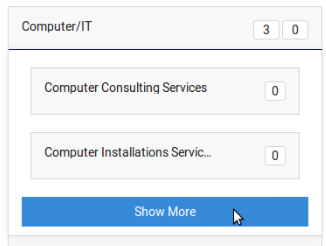 This portion represents individual category. It has category name on left and number of jobs of 
that particular category on the right.
---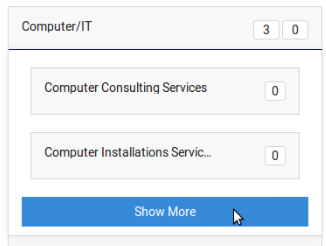 When cursor hovers over this portion if this category has any subcategories that will be shown 
under it and a show more button will be shown in case of number of subcategories in greater than 
subcategory limit configuration.
---
Pop-up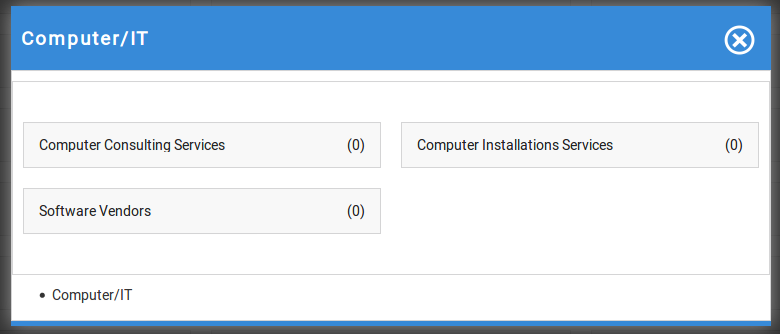 When user will click on show more button it will show all the subcategories in a pop-up. Each 
category on the pop-up will behave same as the main category (will show subcategories of 
individual subcategory on hover and all the subcategories of that category on show more ).
---

 When user clicks on any category or subcategory he will taken to jobs listing, where only 
 active jobs of that particular category (subcategory) will be shown.
Click Here to Read About Jobs Listing..
---
Configurations that affect this page are
Categories Per Row
Click here to read more..
Sub Categories Limit
Click here to read more..
Show Count In Jobs By Categories Page
Click here to read more..