Edit Job Alert
Job Alert > Click On Name.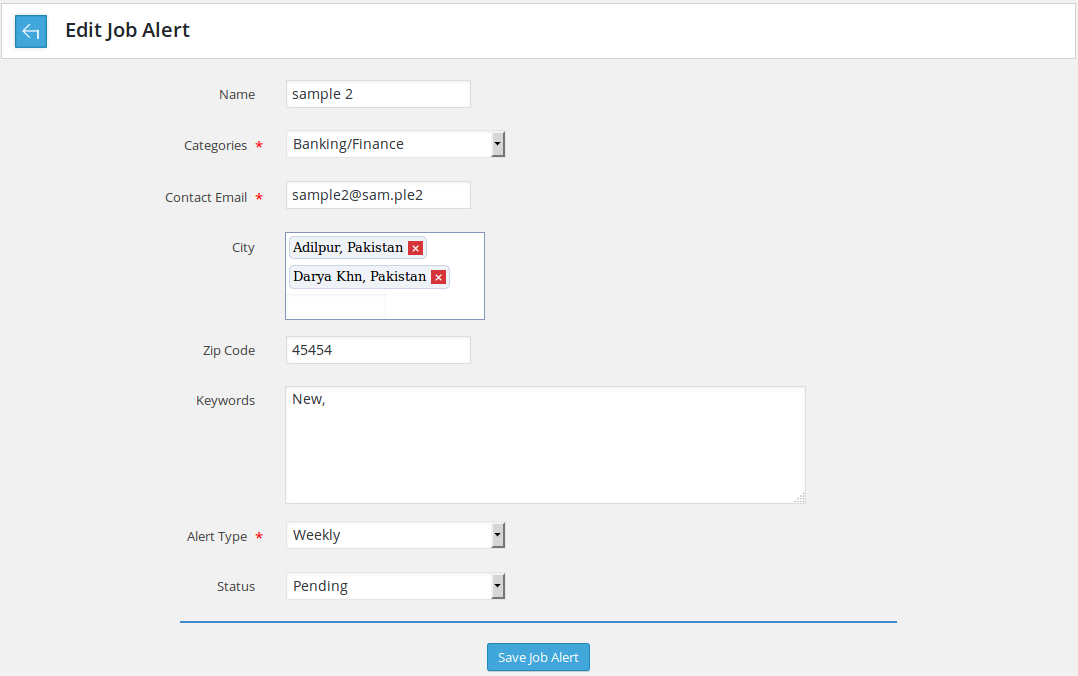 This Page is used for editing job alert of any user.
---
Breadcrumbs

Click here to read more..
---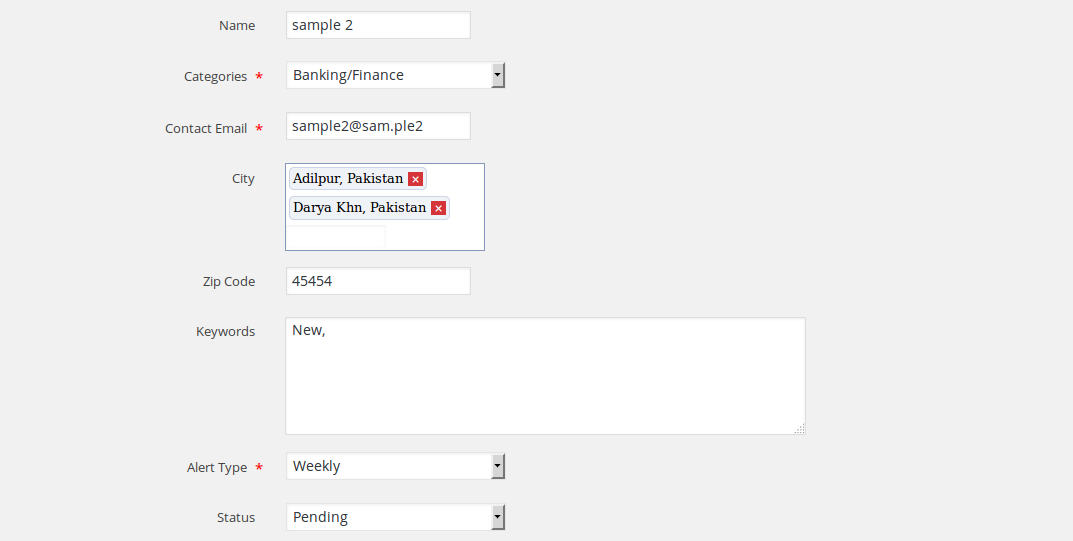 Fields Area
This portion has all the fields of a job alert, the fields are

Name: Name of the user.
Category*: Category for job alert.
Contact email*: Email address on which notifications will be sent.
City: City for job alert.
Zip Code: Zip code for job alert.
Keywords: Keywords for job alert.
Alert Type*: Alert type (daily, weekly, monthly).
Status: Status of job alert (pending, approve, rejected).

Fields titles that have '*' next to their title are required.
---
Save Button

This portion has a save button. If all the required fields are filled click on save job alert 
button will save job alert.