Folder Resume
Folder Resume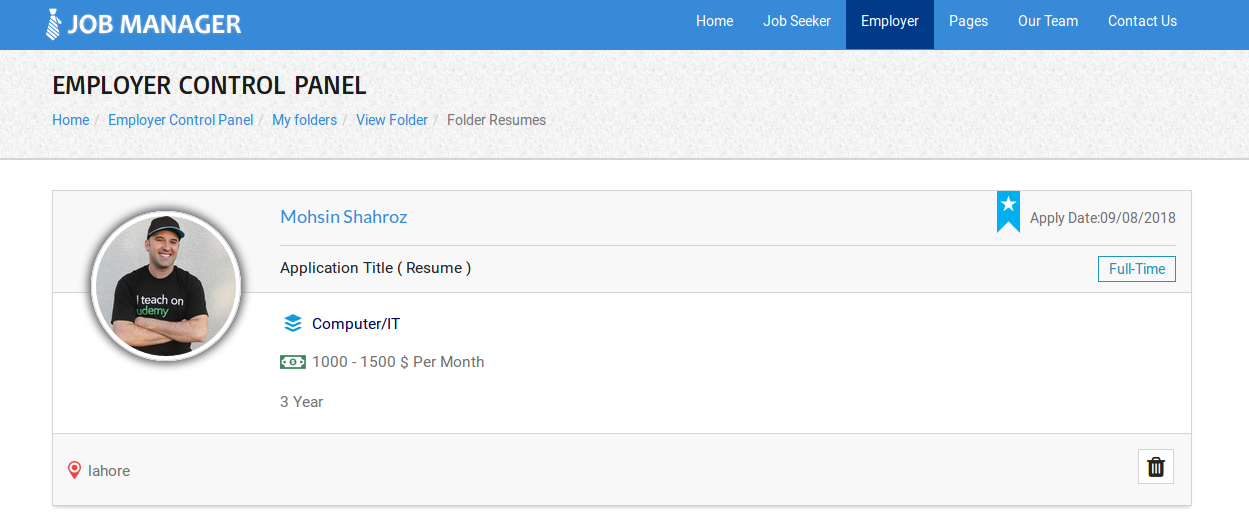 This page lists all the resume of a folder.
---
Top Menu


Click here to read more..
---

This portion is page heading. It has page title.
---

This portion represents an individual resume, it has resume photo, name, applied data, job type,
gender, salary and total experience. Their is a delete button on the bottom right side.
Clicking on resume title will take to resume information page.
Click on delete button that particular resume will be removed from resume folder.