Add New Folder
Folders > Add New Folder.
---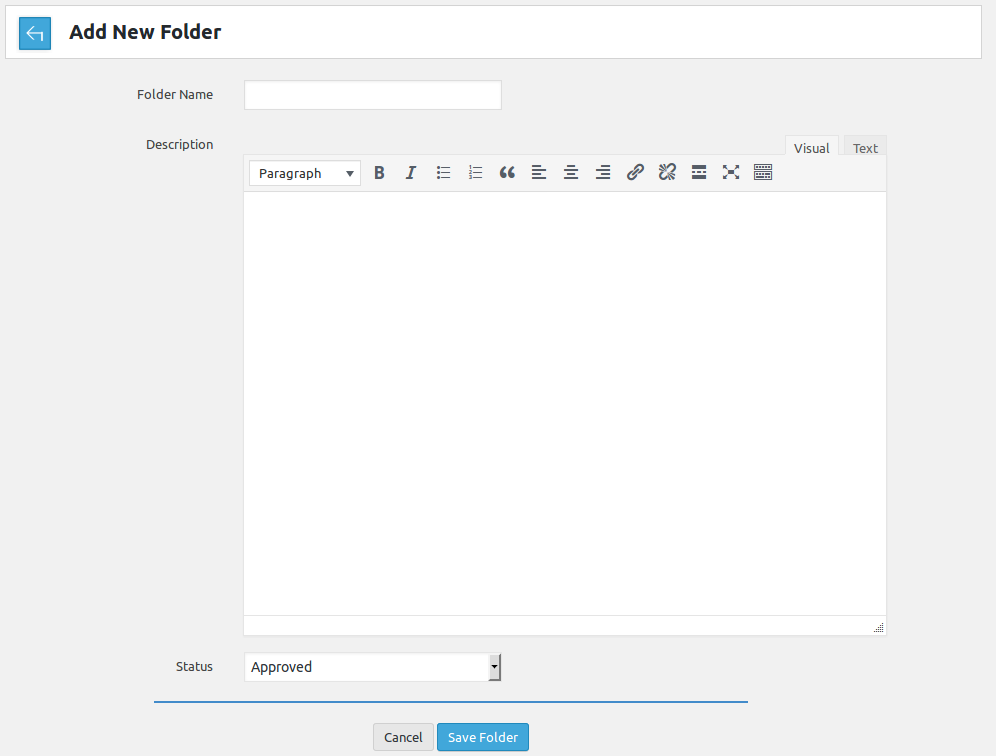 This Page is used for adding folder by admin.
---
Breadcrumbs

Click here to read more..
---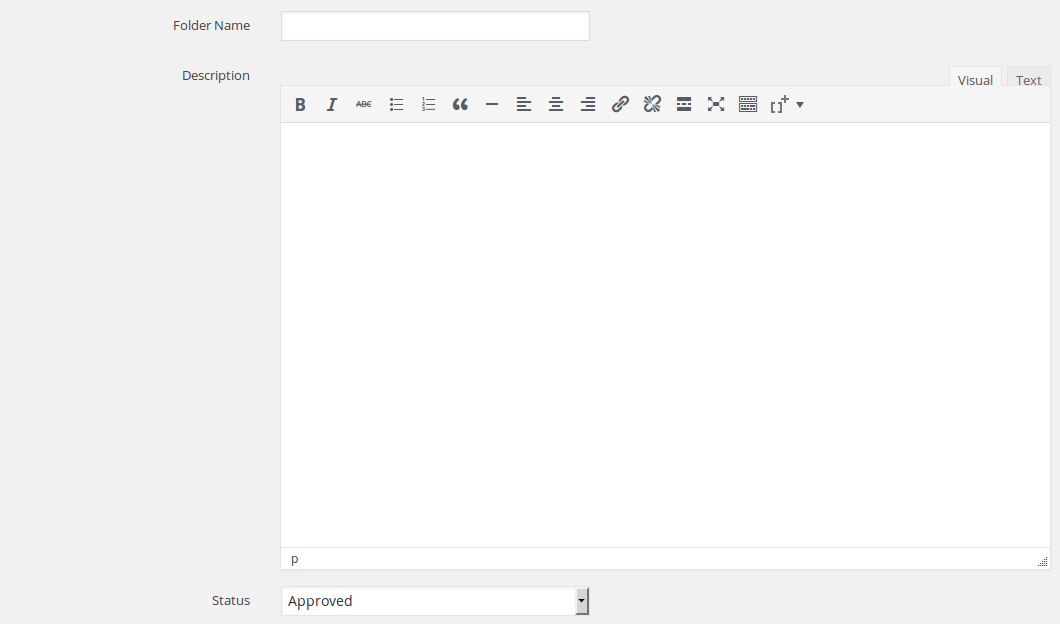 Fields Area
This portion has all the fields of a folder, the fields are

Folder Name: Name of the folder.
Description: Description of the folder.
Status*: Status of folder (pending, approve, rejected).

Fields titles that have '*' next to their title are required.
---
Save Button

This portion has two buttons save and cancel. If all the required fields are filled click on 
save folder button folder will be saved . Cancel button will close this page and take back to 
folders listing.
---