View Department
View Department For Employer
 My Departments > View New Department  

Employer Control Panel > My Departments.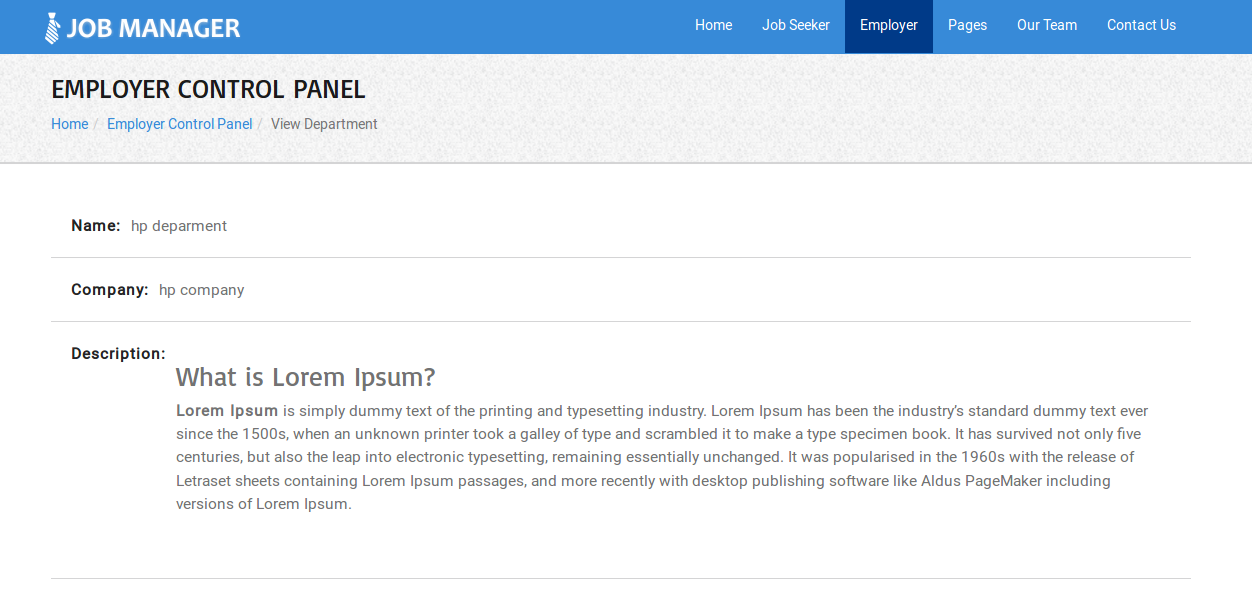 This is View department page it has information about a particular department
---
Top Menu


Click here to read more..
---

This portion is page heading. It has page title.
---

Fields Area
This portion has fields of a department, the fields are.

Department Name: This will be department name.
Company: Name of company to which department will belong.
Description: This will be department description.