Add Department
Add Department For Employer
My Departments > Add New Department  

Employer Control Panel > My Departments.
---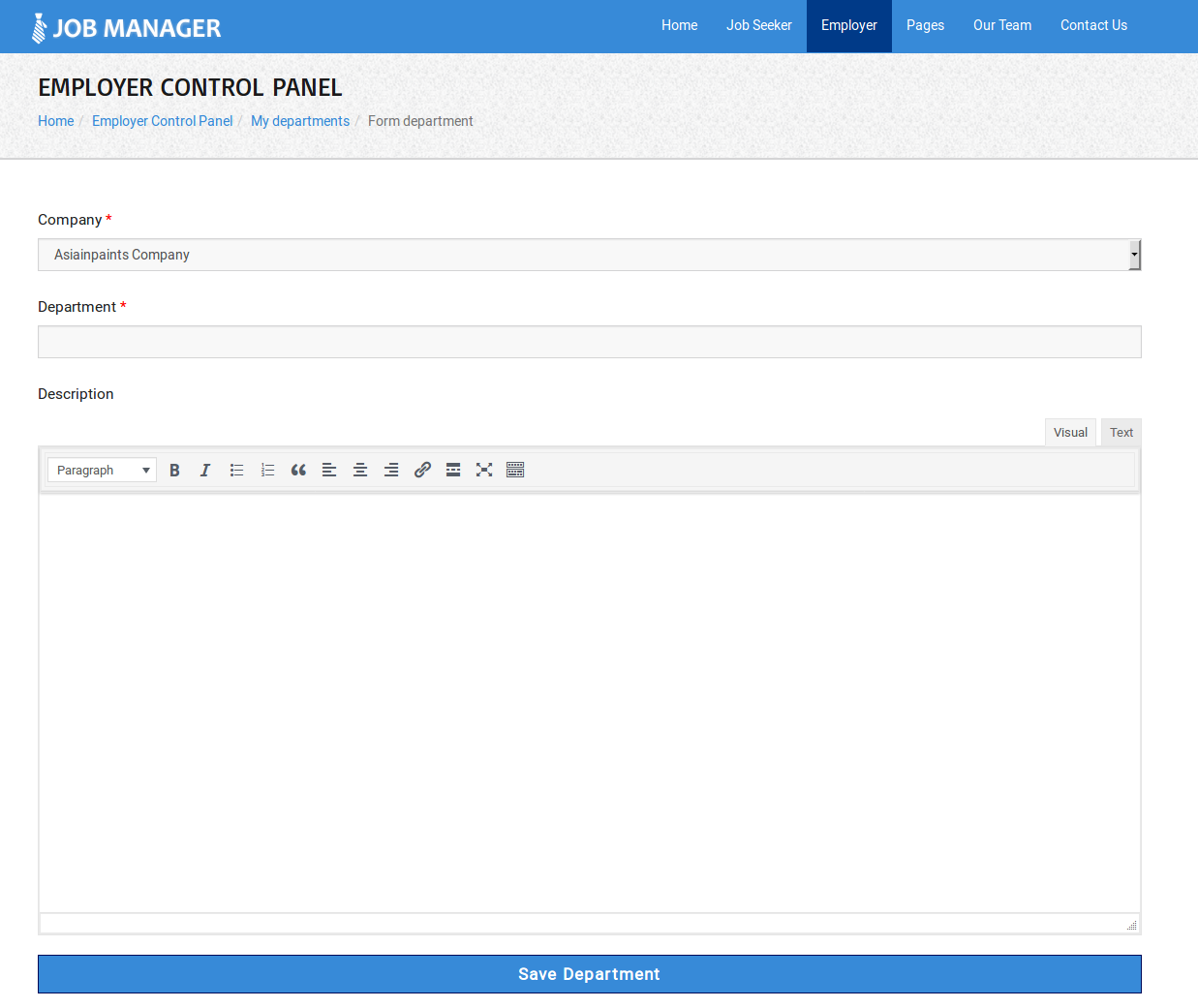 This is add new department page for employer, employer can use it to insert new departments.
---
Top Menu


Click here to read more..
---

This portion is page heading. It has page title.
---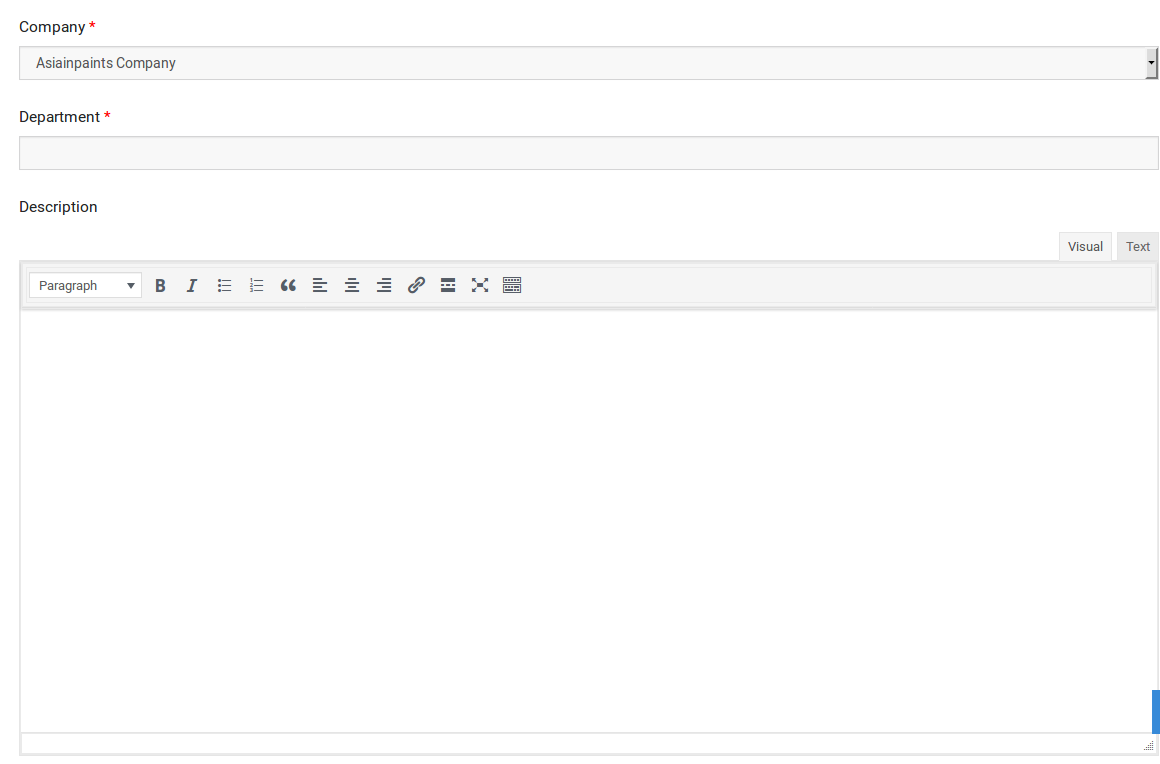 Fields Area
This portion has fields for adding new department. The fields are

Company*: This will be name of company to which department will belong.
Department Name*: This will be department name.
Description: This will be department description.

Fields titles that have '*' next to their title are required.
---
Save Button

This portion has a save department button, department will be saved by click on the save button.