Job Seeker Credits Log
Job Seeker Credits Log
Job Seeker Control Panel > Credits Log.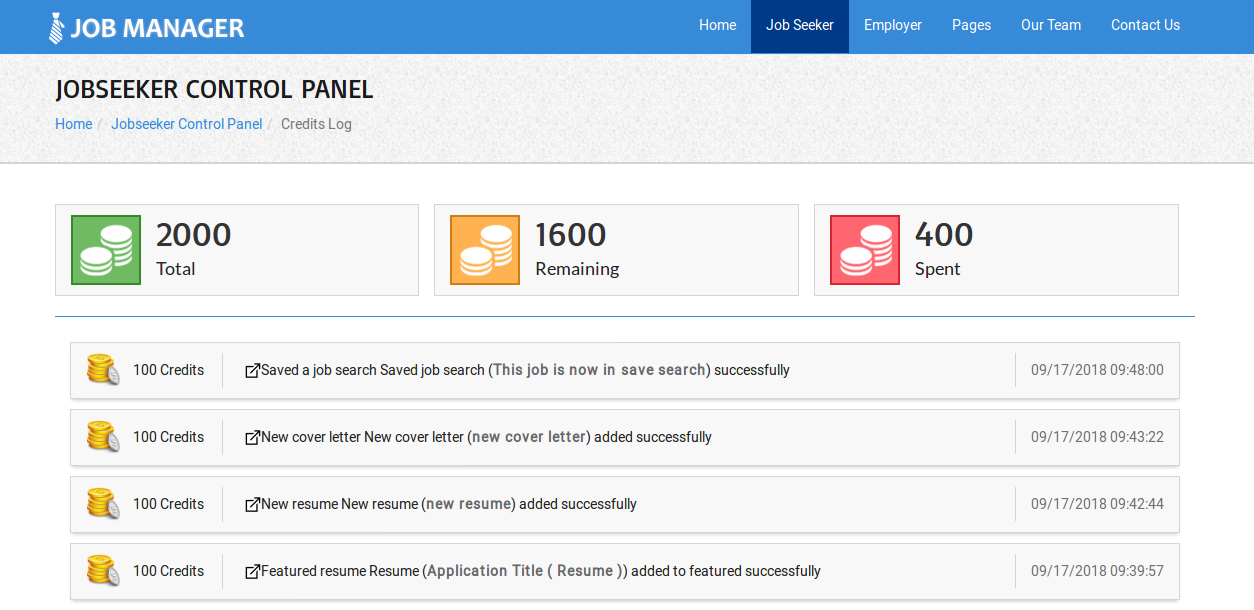 This page has record of all the (credit related) actions that are performed on job seeker
entities (company, job etc).
---
Top Menu

Click here to read more..
---

This portion is page heading. It has page title.
---

This portion gives general overview of a job seeker,s credits like total credits, spent credits 
and remaining credits.
---

This portion represents an individual record. It has date/time, action, basic description and 
credits used.
Date and time is the exact date and time on which the action was preformed. Basic description is 
a brief description of the action performed like entity name and a link to that entity. 
Credit used is the cost of the action or how many credits were used while performing that action.