Job Seeker Rate List
Job Seeker control panel > Rate List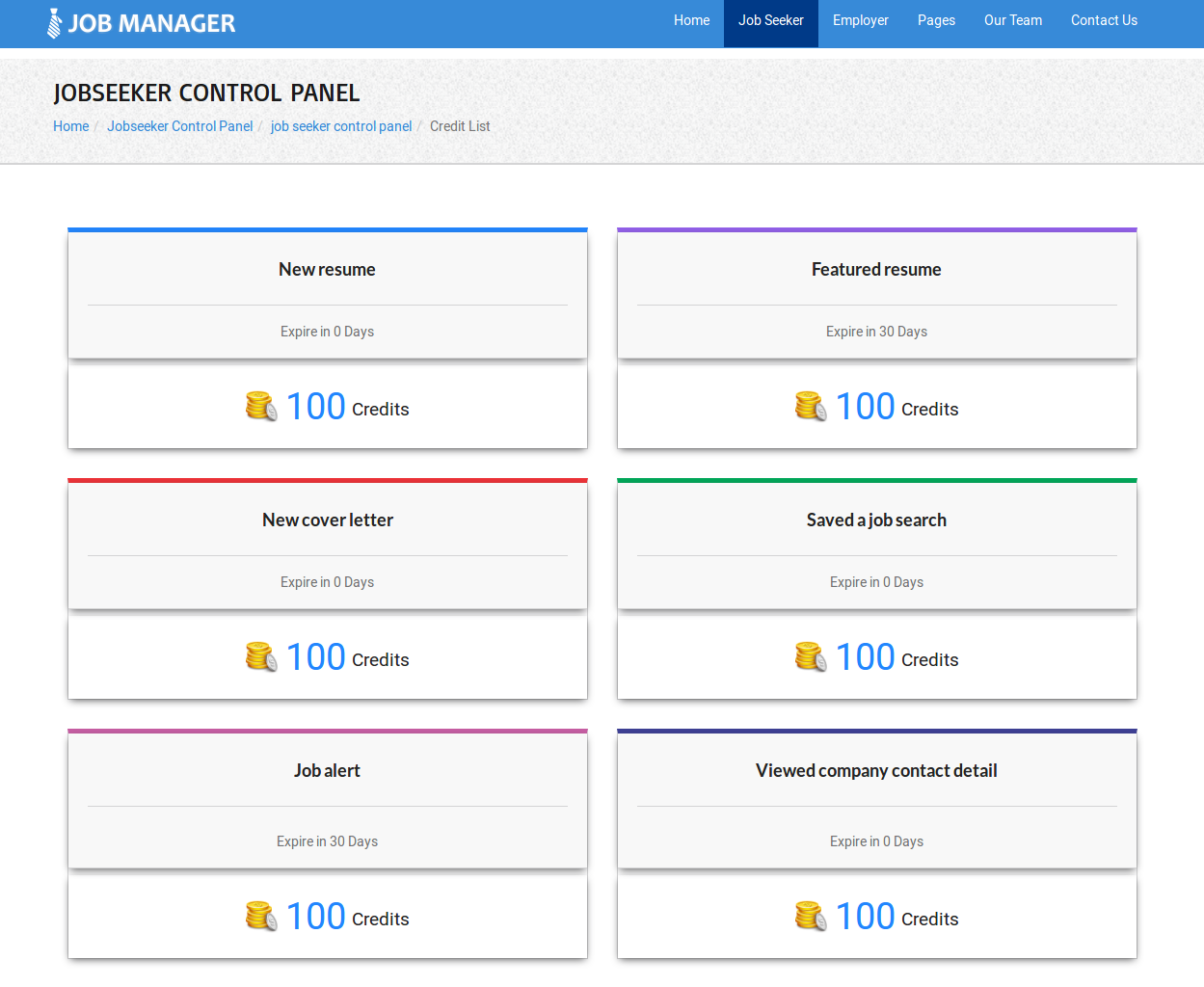 This page has list of all the job seeker related actions for which admin has defined 
cost.
---
Top Menu

Click here to read more..
---

This portion is page heading, it has page title.
---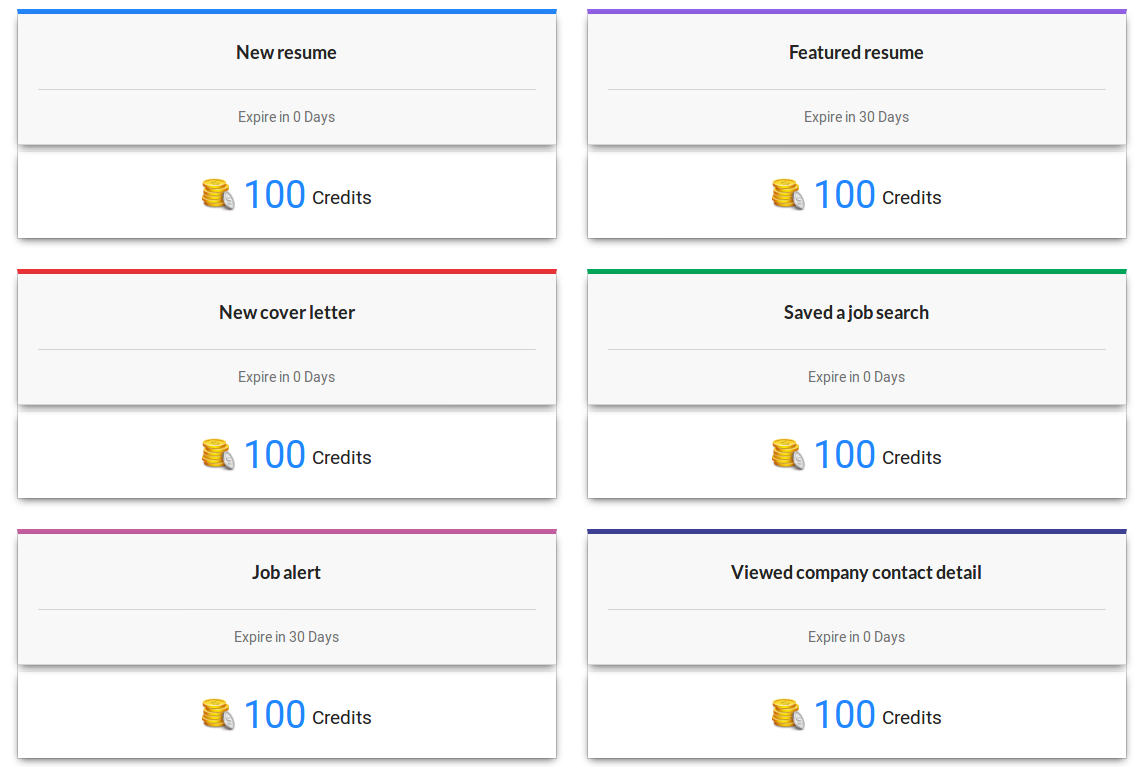 ---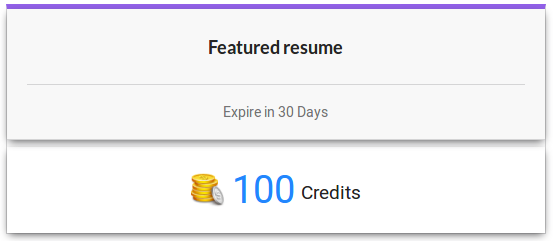 This portion represents an individual action for which cost has been defined, it has action name,
cost in credits and expiry if defined.