Define Credits
Add New Credits
Credits layout > Add New Credits Button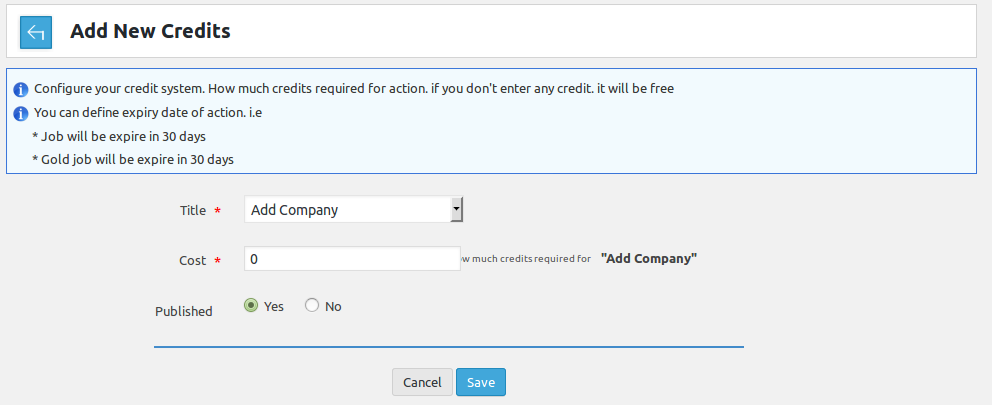 This page is used for defining costs for different actions. The actions for which cost can be defined 
are add company, featured company, add job, featured job, add resume, featured resume, job save search, 
resume save search, add department, add cover letter, job alert, view company contact detail and
view resume contact detail.
---
Breadcrumbs

Click here to read more..
---

This portion provides basic information about the credit system. How it works and what is the 
meaning of expiry field.
---

This portion has title, cost and published fields. User can add credits by filling these fields.
At the bottom there are two buttons save and cancel, save button defines a new credit and cancel 
button closes this page without saving.