Testimonial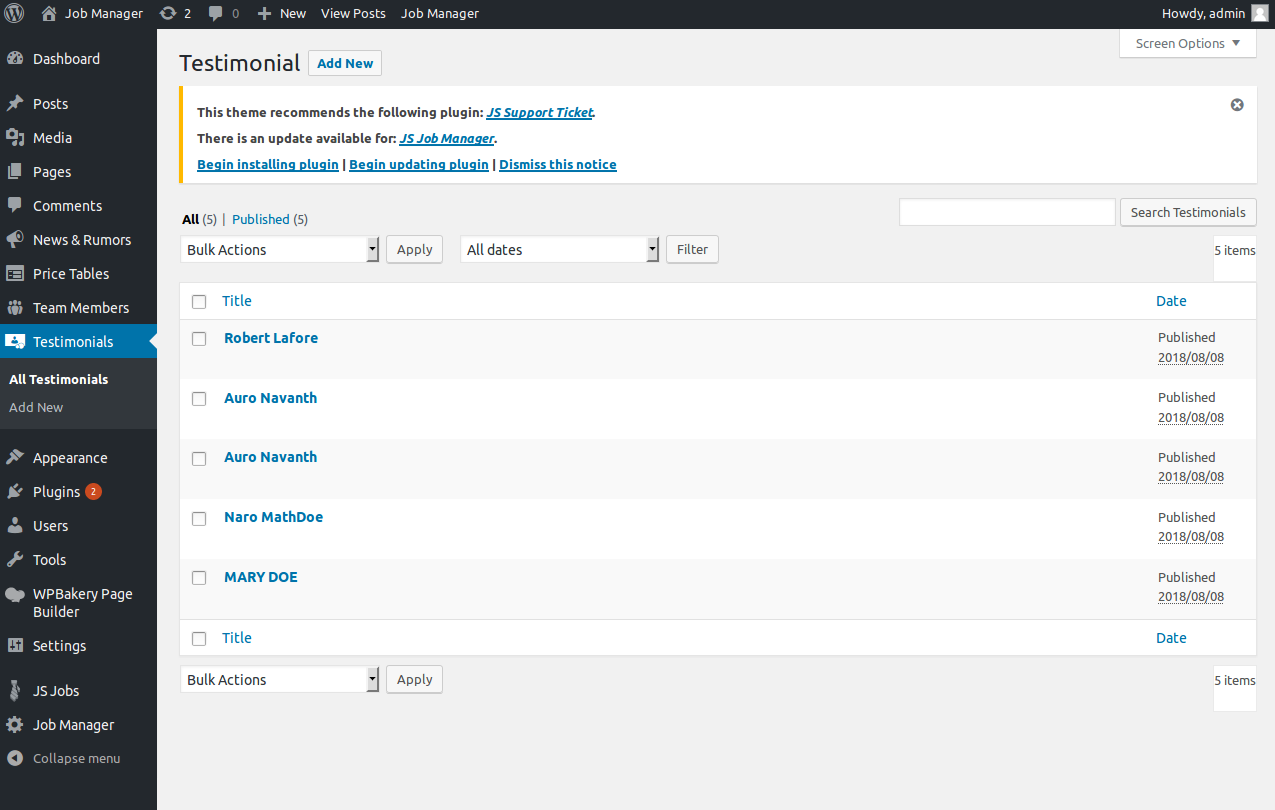 ---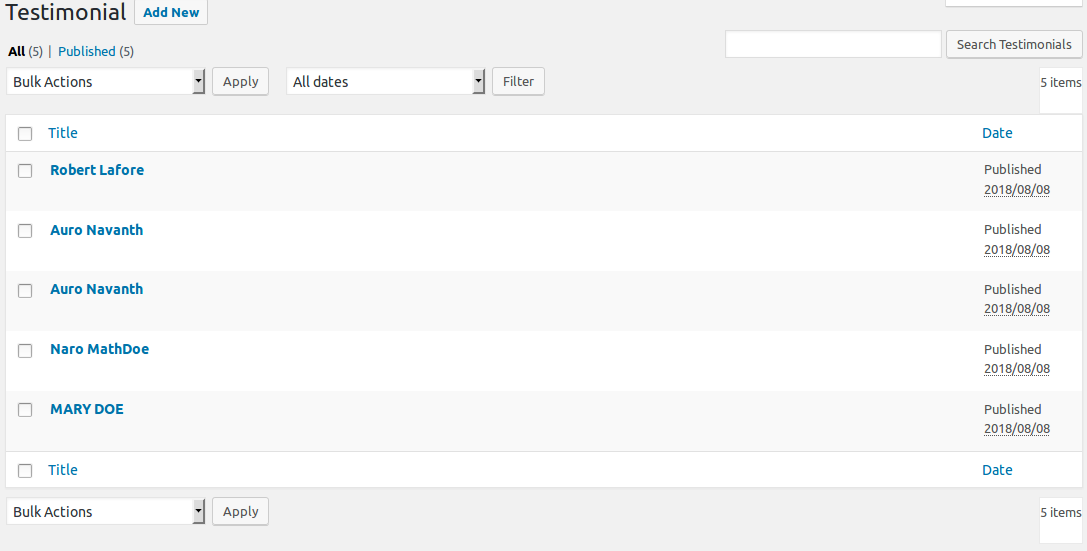 Search

This portion is used to search the testimonial.
---
List

This portion shows all the list of testimonials.
---
Header

This portion is the header of the list which shows the testimonial title and date.
---

This portion represented an individual testimonial. Admin can edit, delete, and view testimonial
by click on the actions buttons.
---