Search Vehicle
Search Vehicle
Top Menu > Search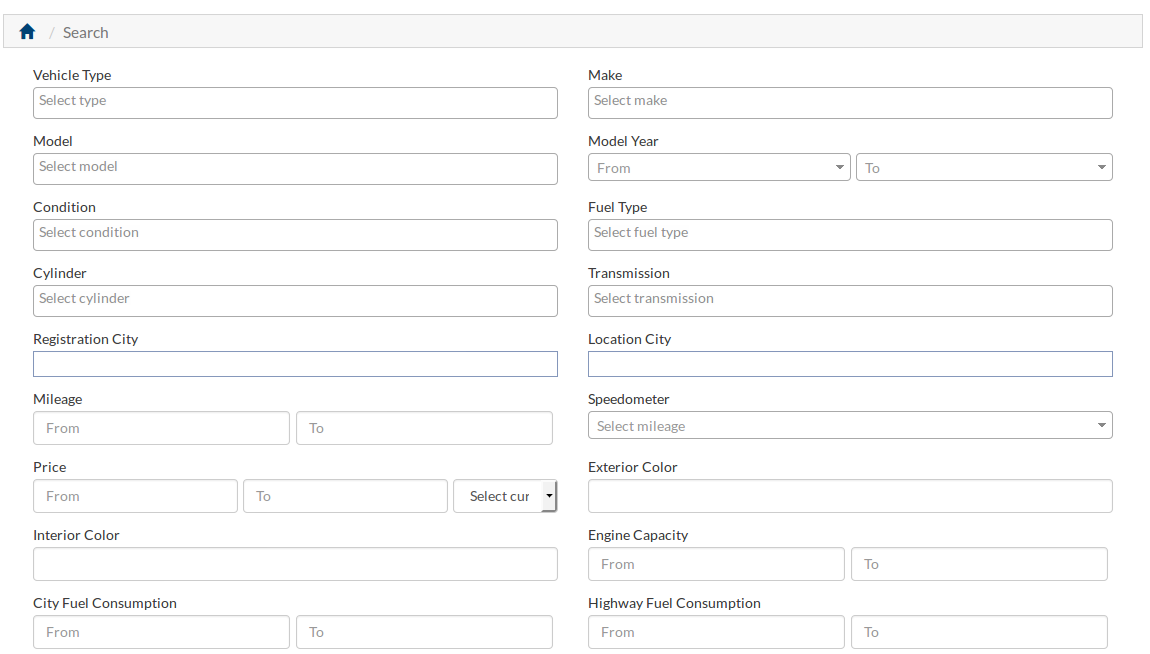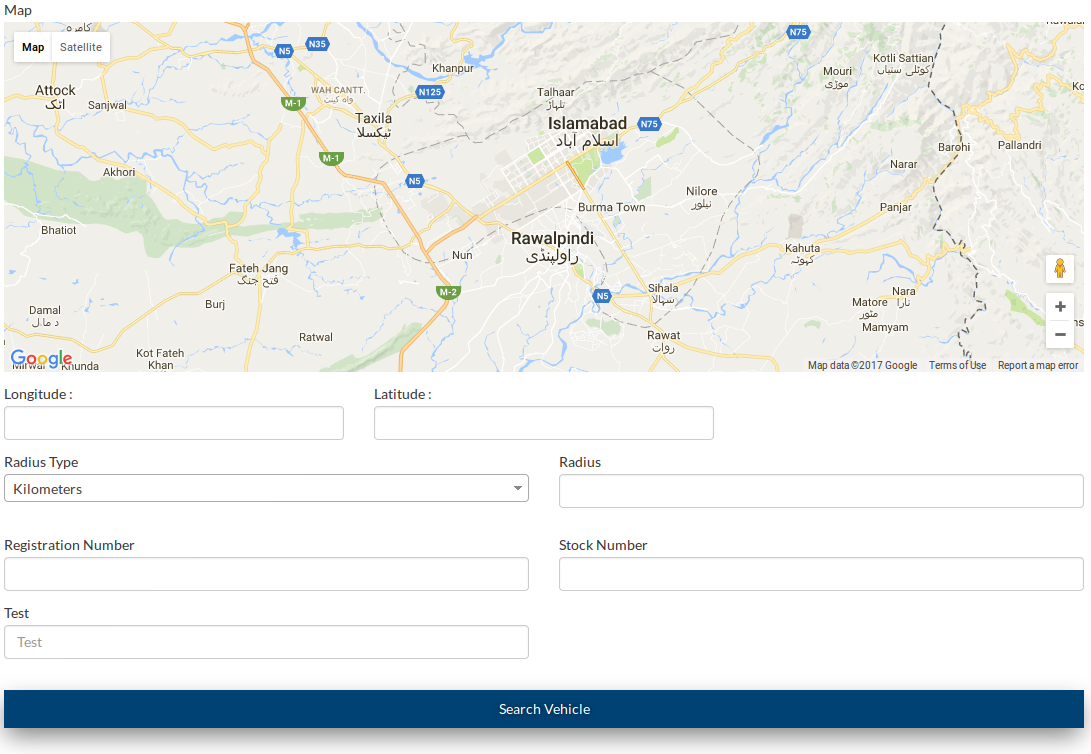 This layout provides search options for vehicle so that user can search vehicle according to
his interest. User defines a search criteria and vehicles that fulfill the specified criteria 
are shown in vehicles listing.
---

Bread Crumbs.
Click here to read more..
---
The fields of search form are

Model Year :
Make :
Model :
Fuel Type :
Cylinder :
Transmission :
Mileages : Mileage range can be specified 
Registration City :
Location City :
Speed meter type :
Price : price can be specified as range
Exterior Color :
Interior Color :
Engine Capacity : engine capacity range can be specified
City fuel consumption : city fuel consumption range can be specified
Highway fuel consumption : highway fuel consumption range can be specified
Map :
Longitude :  :
Latitude :  :
Radius Type :
Radius :
Registration number :
Stock number :

User species his search criteria using fields and then clicks search vehicle button.
He will taken to vehicles listing where active vehicles that fulfill his specified criteria 
are listed and on the top of that listing, there is a button or popup on vehicle listing for 
saving search criteria as vehicle alert criteria the visibility of button or popup can be 
managed from configuration.
The search criteria will be visible in refine search or left/right search side bar whatever
is visible.
The visibility of fields on this form and their labels can be managed from the field ordering.
Click Here to Read About vehicle alert in detail..
---