User Purchase History
User Purchase History
User Control Panel > Purchase History.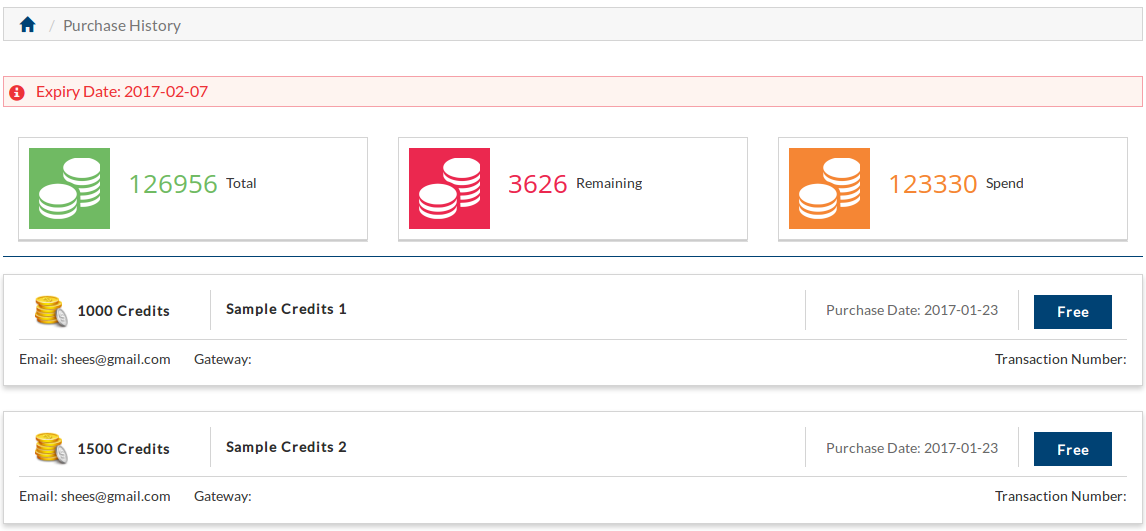 This page has record for all the purchases (credits pack purchases or assigned by admin) of the 
user who is viewing it.
---

Bread Crumbs.
---

This portion provides information about credit pack expiry.
---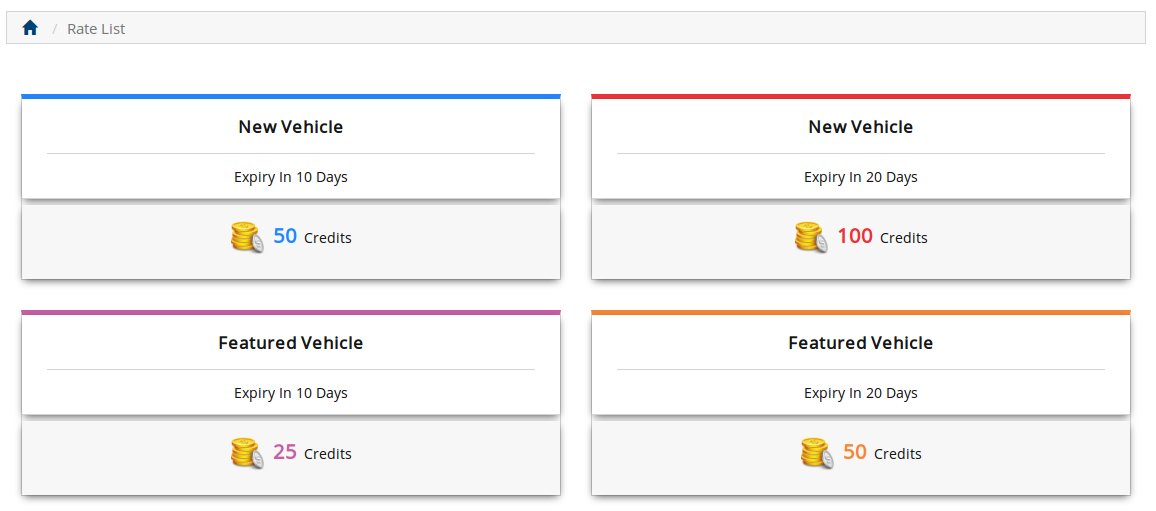 This portion gives general overview of a user,s credits like , total credits, remaining credits, 
and spent credits.
---

This portion represents an individual purchase history, it has number or credits,credits pack 
title, amount and currency symbol, email, purchase date , transaction number and gateway of the 
purchase history.
---

Pagination
Click here to read more..
---