Front End Credits Pack
User Credits Pack
Top menu > Credits Pack.

This page has all the packages that are defined by admin for users. users can buy 
credits pack from this page
---

Bread Crumbs.
Click here to read more..
---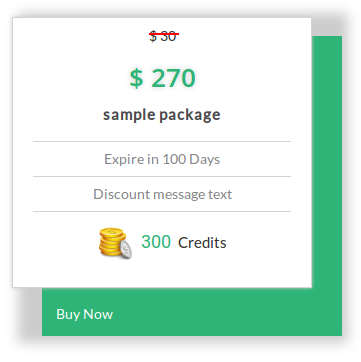 This portion represents an individual credits pack, it has credits pack title, amount and 
currency symbol, number or credits, buy now buttons (if enabled from configuration) and 
package expiry in days.
Credits pack expiry (in days) means for how long credits will be valid for use after purchase.
---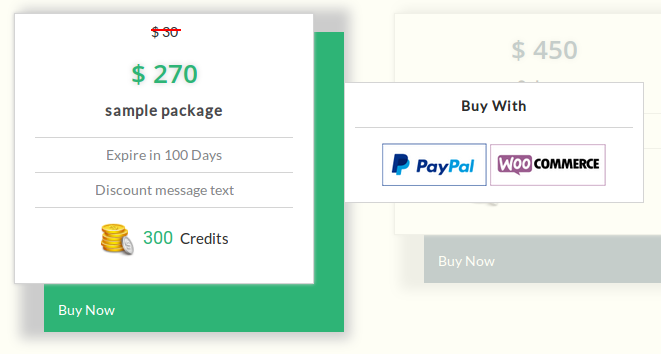 This portion opens when a user clicks on buy now of package whose price is not zero. 
It has buttons for woocommerce and paypal, click on these buttons will take to payment
interface for paypal and woocommerce.
If the credits pack is free and then click on buy now will simply assign the package to user.
PayPal Configurations.
WooCommerece Configurations.
---

Pagination
Click here to read more..
---