Add New Credits Pack
Credits pack > Add New Credits Pack.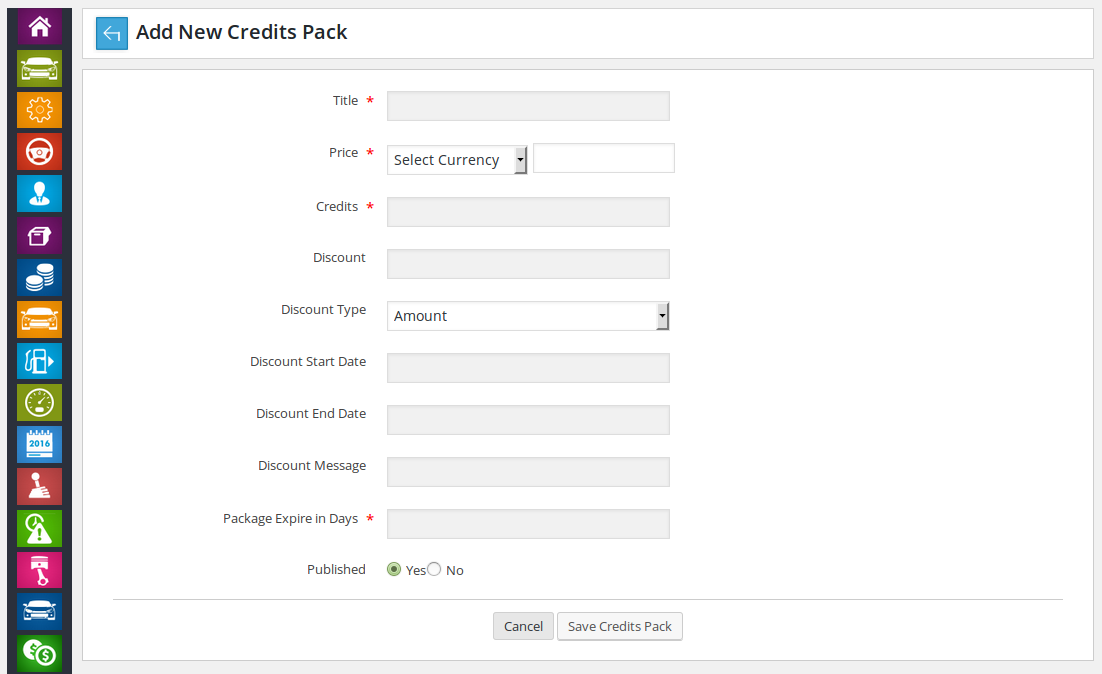 This Page is used for adding (defining) new credits pack in the system.
---

This portion has a back link that takes to control panel and page title.
---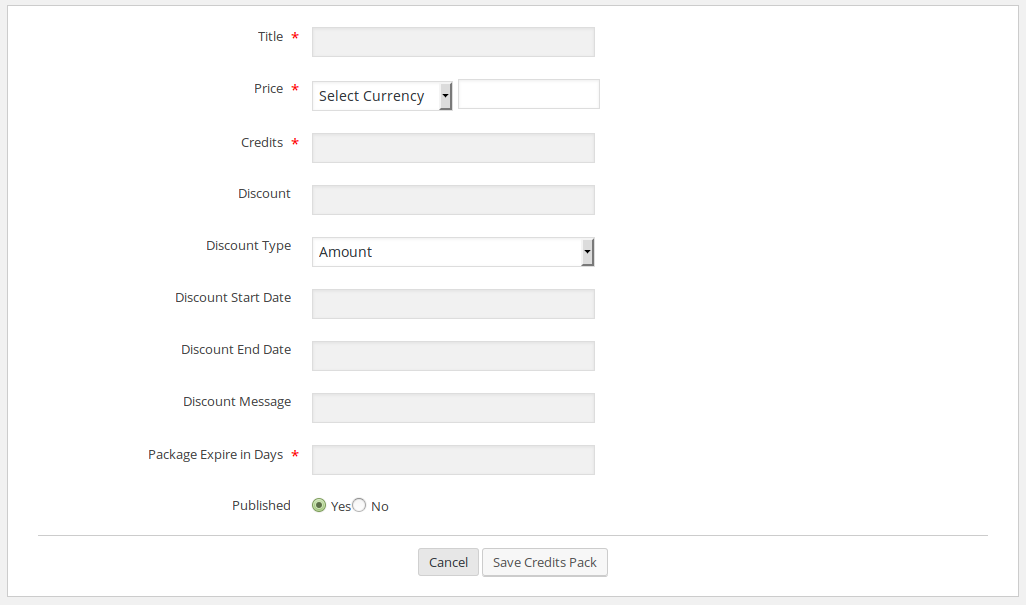 This portion has all the fields for defining a credits pack, the fields are

Title* : title of credits pack
Price* : amount and currency 
Credits* :
Discount :
Discount Type : amount or percentage
Discount Start Date :
Discount End Date :
Discount Message :
Package Expire in Days* : credits pack expiry
Published : status of credits pack

fields that have '*' next to their title are required.
---

This portion has two buttons save credits pack and cancel. If all the required fields are filled 
click on save credits pack button will save credits pack. cancel button will close this page and
takes back to credits pack listing page.
---