Rate List
Top Menu > Credits.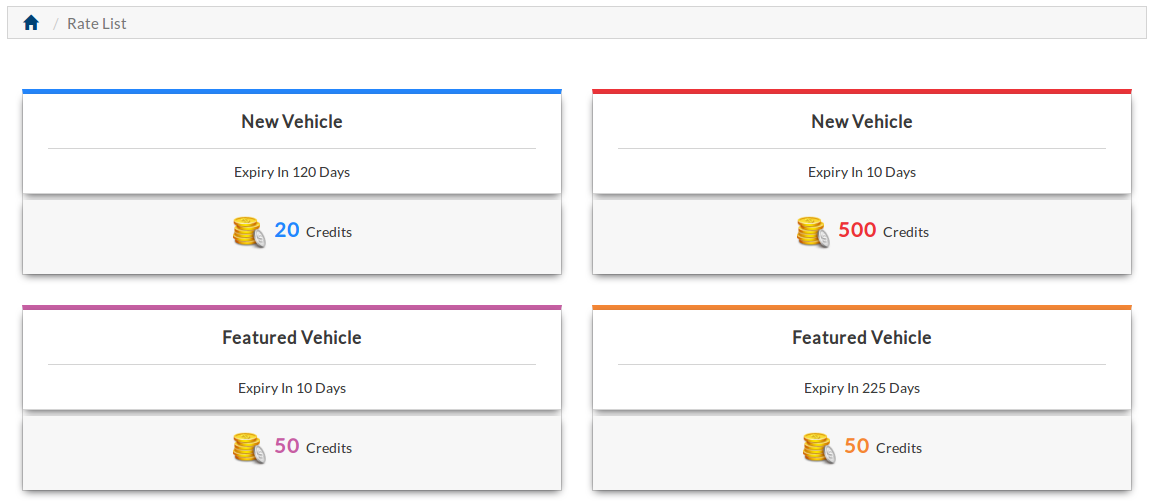 This page has list of all the actions for which admin has defined cost.
---
Bread Crumbs.  
---

This portion represents an individual action for which cost has been defined, it has action name,
cost in credits and expiry in days. Multiple costs (with different expiries) can be defined for 
add vehicle and featured vehicle.
---
How To Define A Credit (cost for a action)
---