Installation
Car Manager Installation
Car Manager can be installed from wordpress themes page.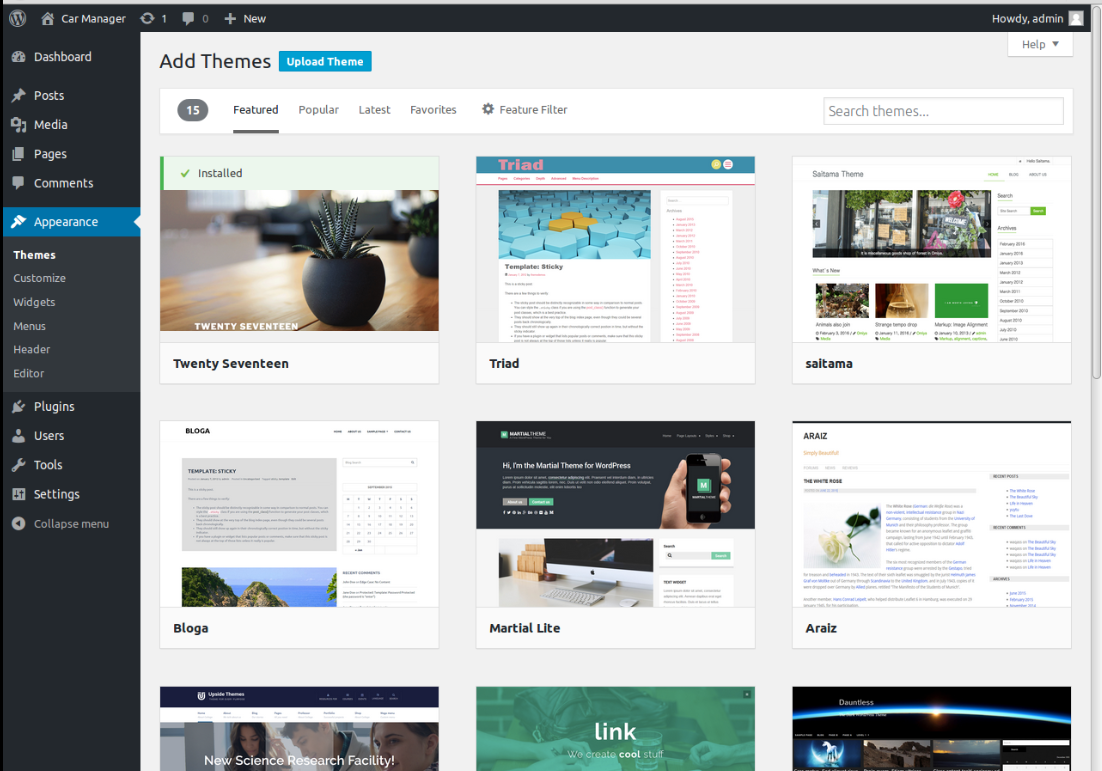 Wordpress left menu and click on themes from appearance portion click on themes will take to this
page, this page can be used manage themes.
---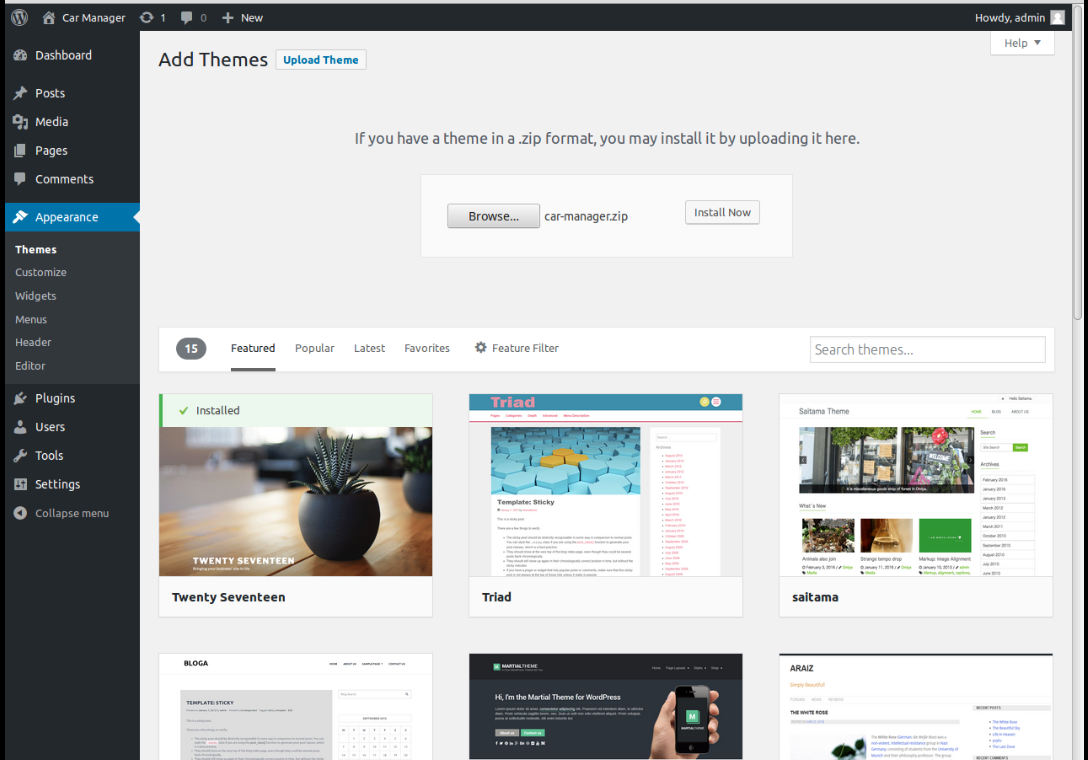 After clicking on add new a portion will appear on the themes page. Admin select the theme from 
his directory by using the browse button and click on install now button.
---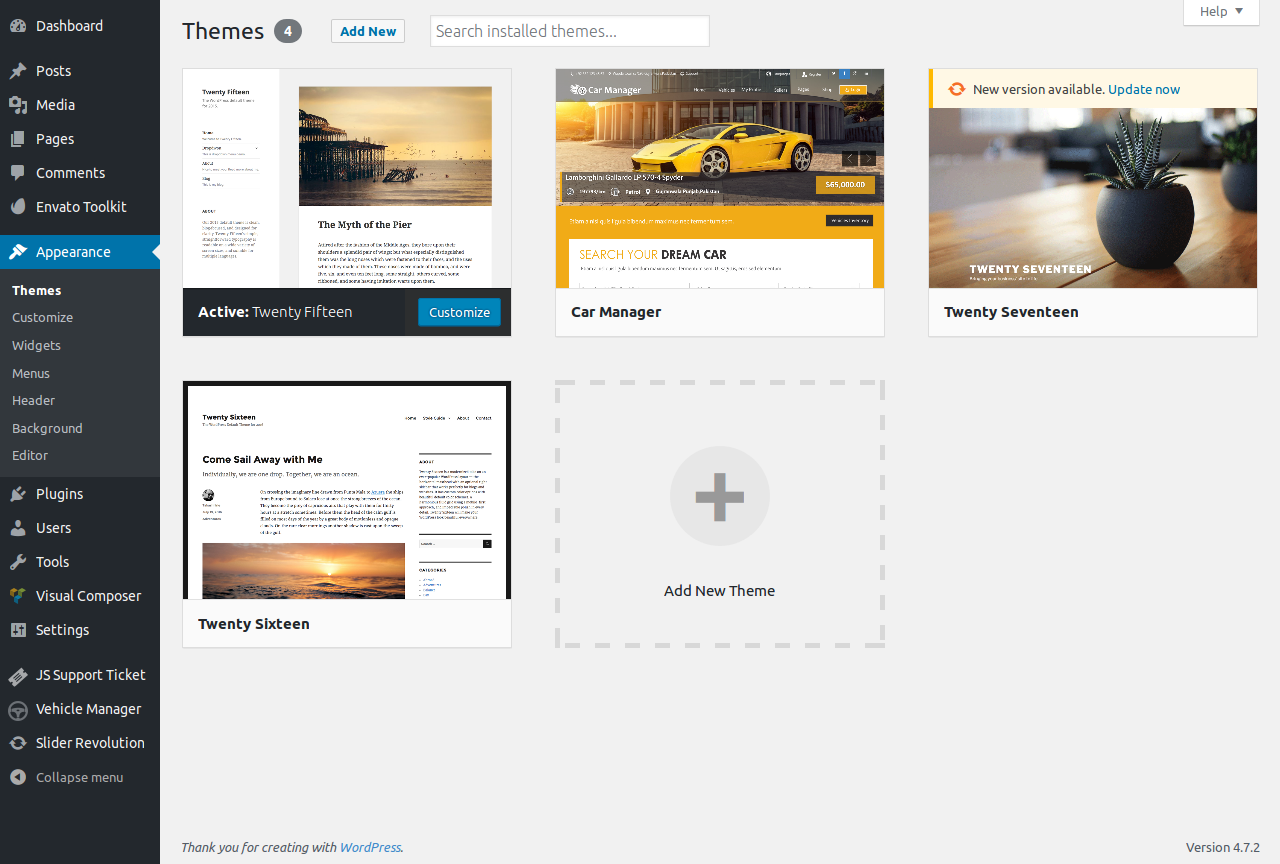 After installation Car Manager theme will appear in listing of installed themes. 
---
Car manager can be manually installed by extracting car manger zip in wordpress themes folder.

When admin will click on activate this message will appear on page, it will have a list of all 
the required and recommended plugins and link to install those plugins.
---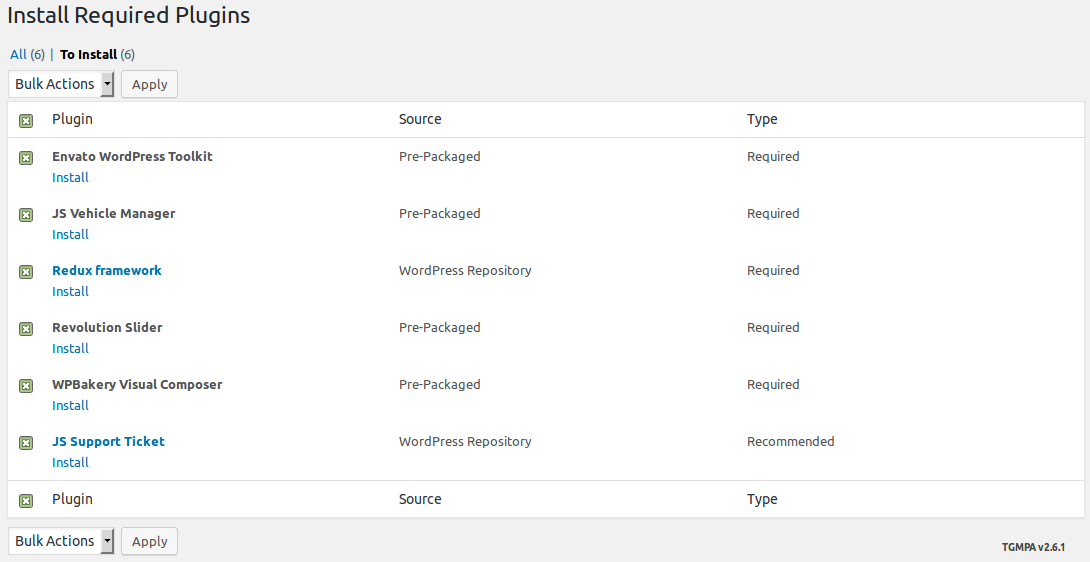 When admin clicks begin installation link from the notice he will be taken to this page
from where he can select and install the missing plugins. It may take some time.
---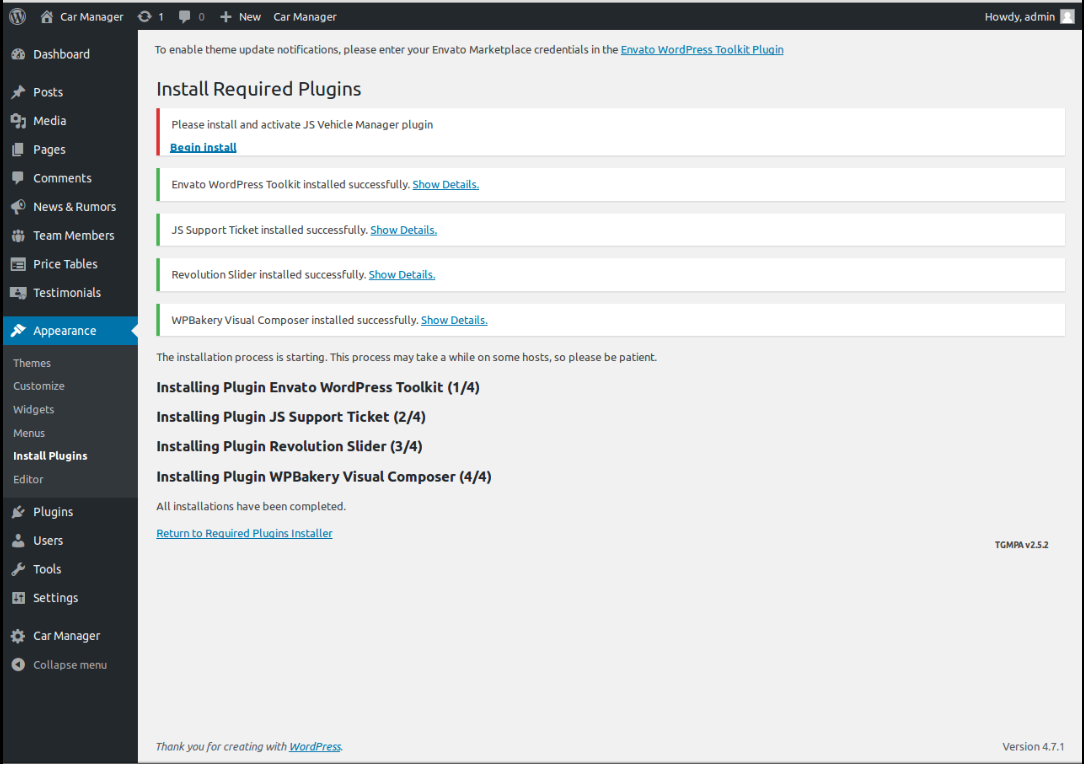 After installation of required plugins is complete there will be a message that 
installation has been completed successfully.
---

After installation of plugins is complete this message will appear on screen asking user to 
install JS vehicle manager.
---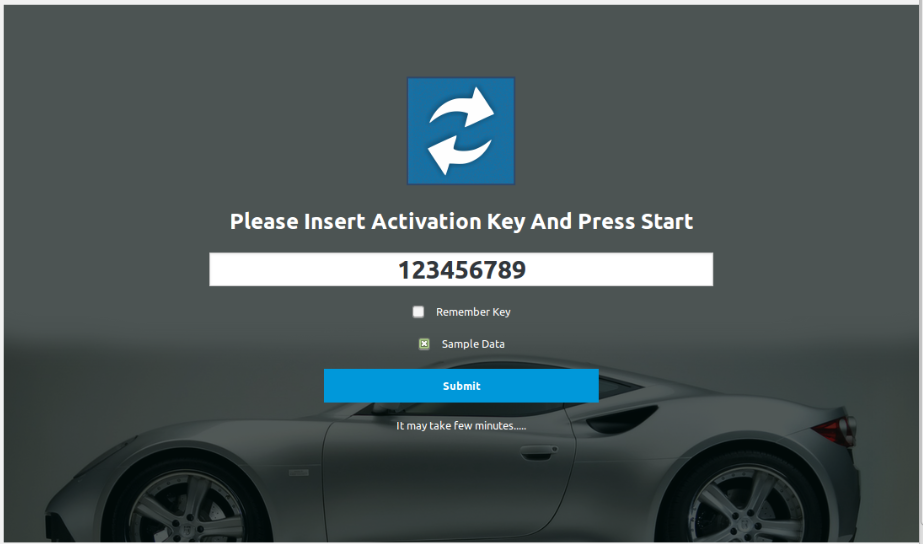 when admin clicks on begin install link from this page will open on screen,  If visual composer 
and revelation slider are installed and page is refreshed this is how its gonna appear. Admin 
can insert his key and click on submit button.
---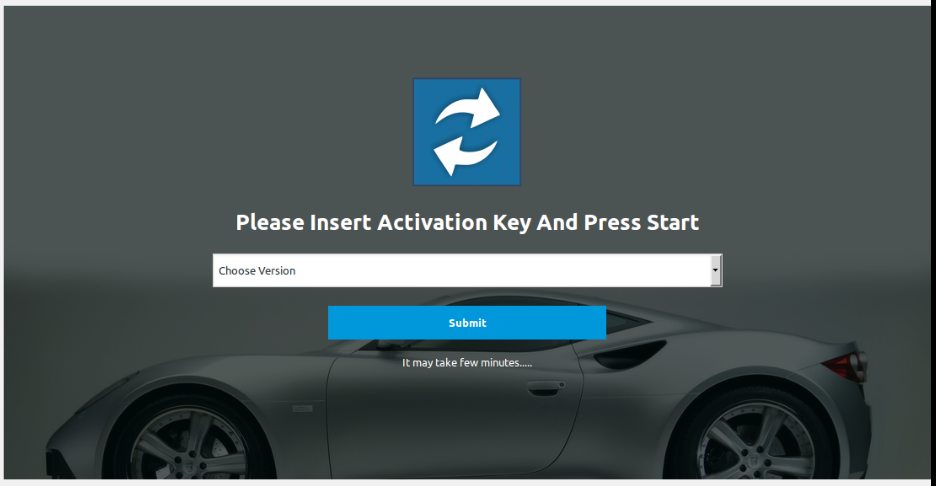 This page will appear if the inserted key is correct, Admin can select version that he wants to
install using the provided combobox. Click on submit button after selecting version will start 
the installation of vehicle manager which can take a few minutes depending on internet 
connection.
---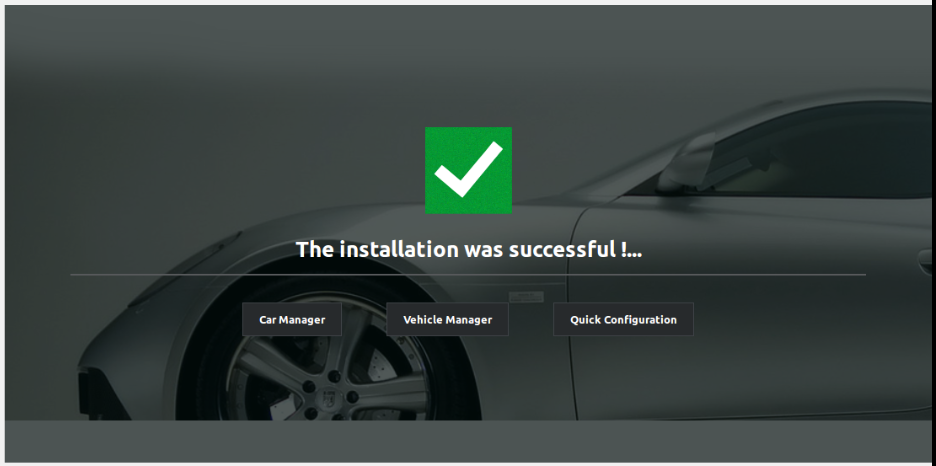 This page appears when installation has been completed successfully. If sample data was selected
then this page will also have details about the sample users. There are three button in the bottom 
portion of the page, first button is for Car Manger Options page, second button is for vehicle 
manager admin panel, and third button is for quick configuration page.
---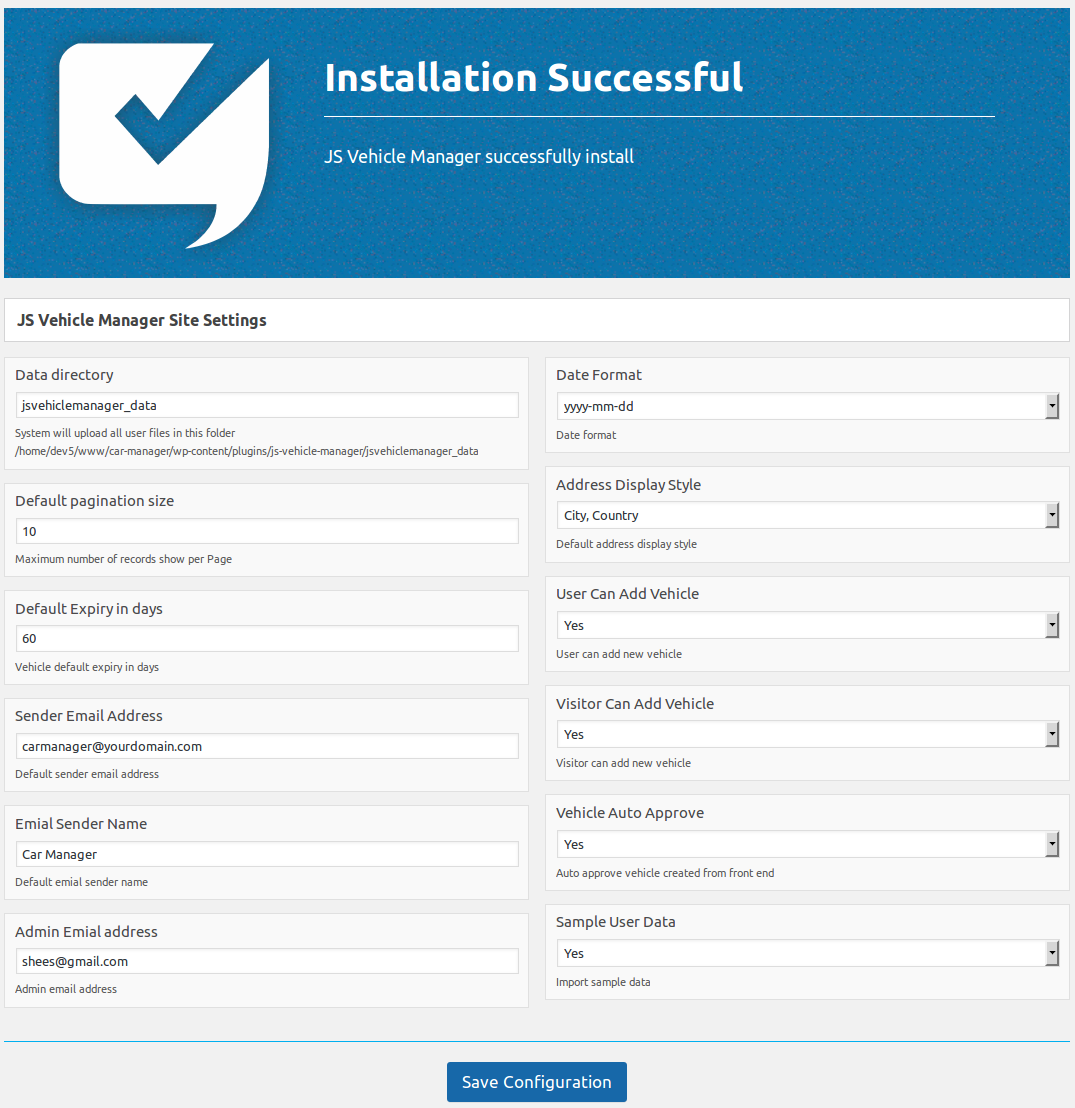 This is quick configuration page for admin, admin can use this page to customize some general 
settings.
---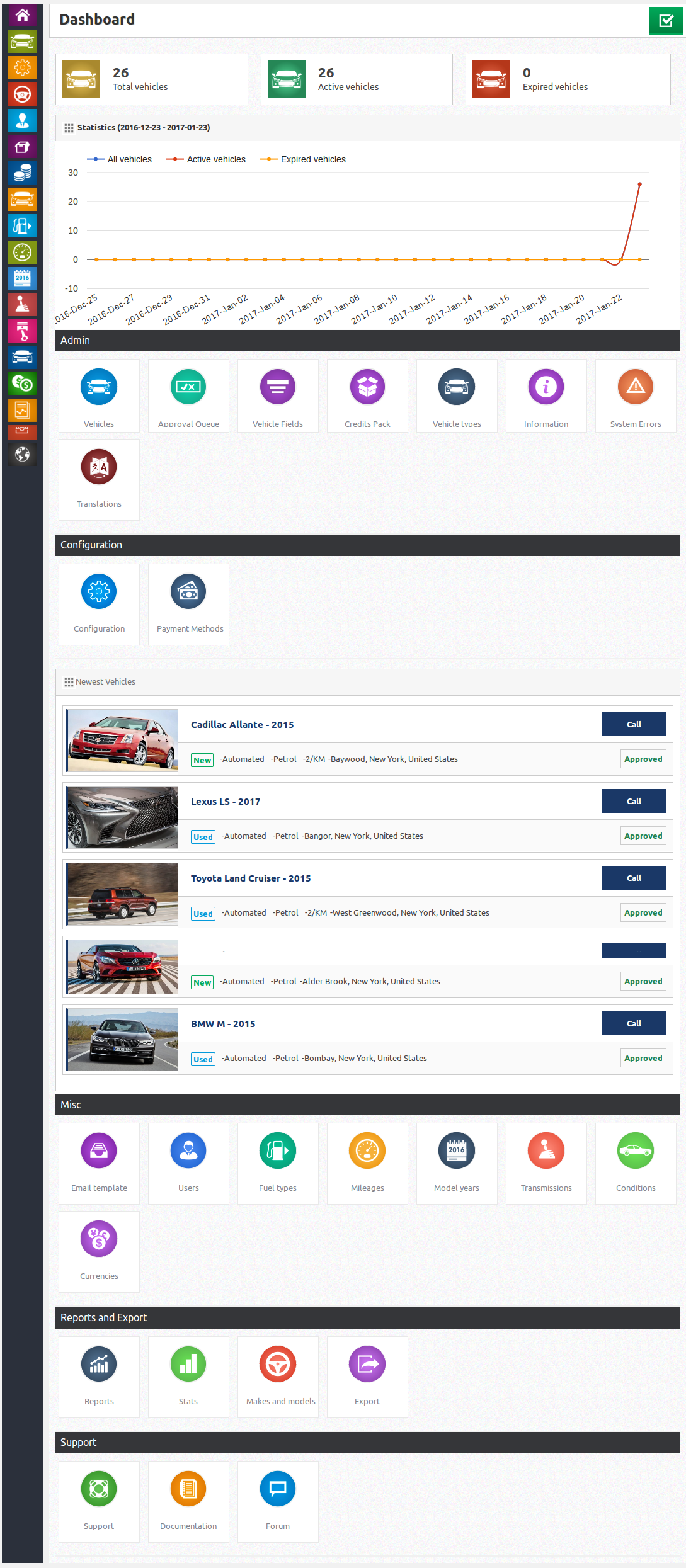 This is admin control panel of Vehicle manager.
---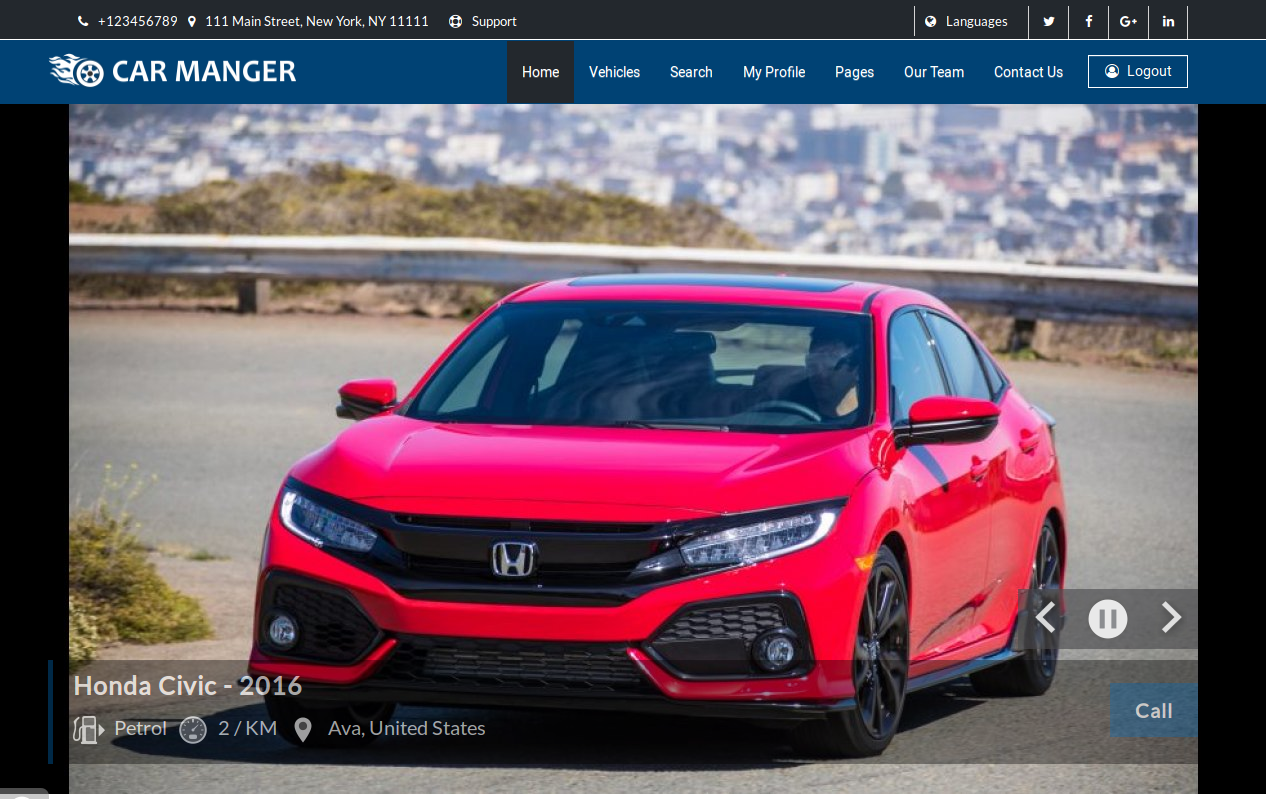 This is front end home page of car manager.
Troubleshoot
Common problems that users face while installation are
Directory Permissions
Sometimes permission of directory is not set properly, so it make the problem. 
Make sure your plugins directory has 0755 permissions.
---
CURL
CURL is an open source library and install on servers. If you do not have CURL or 
haven't configured it properly, install it or contact your hosting company.
---