View job
View job
Employer Control Panel > My jobs > View job  
Employer Control Panel > My jobs > job title  
Job Seeker Control Panel > Jobs Listings > job title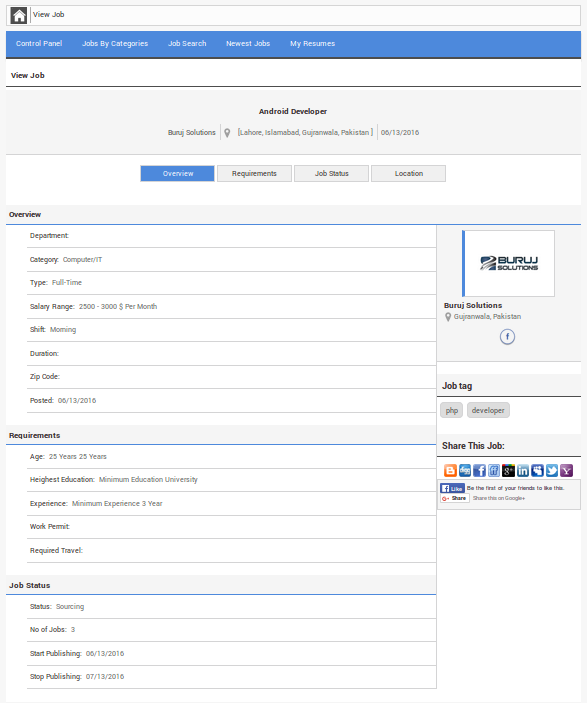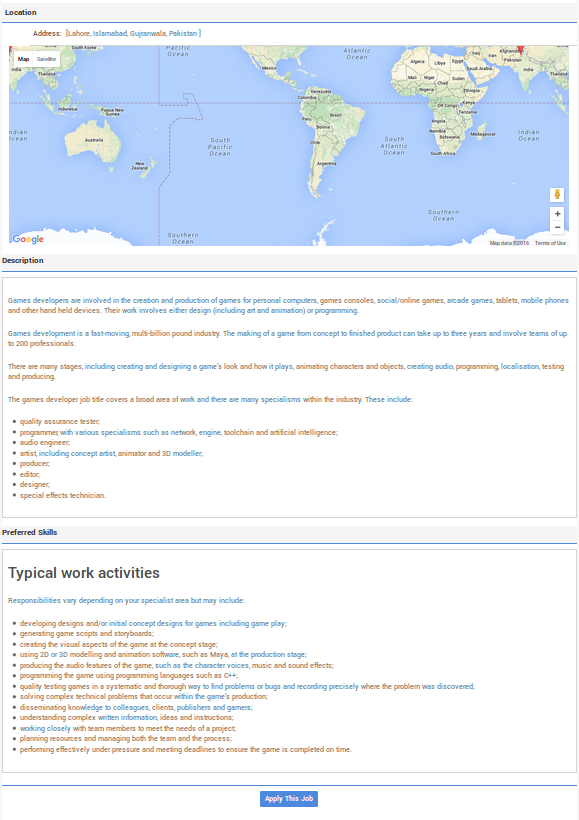 This page provides details about an individual job. All the attributes (Fields) of job are shown here
---

Bread Crumbs.
Click here to read more..
---

Top Menu.
Click here to read more..
---

This portion is page heading.
---

This portion has job title, company name (gold, featured tag), job location(s), date posted and 
description.
---

This portion is navigation for different portions of the page. Since it is huge page (vertically)
---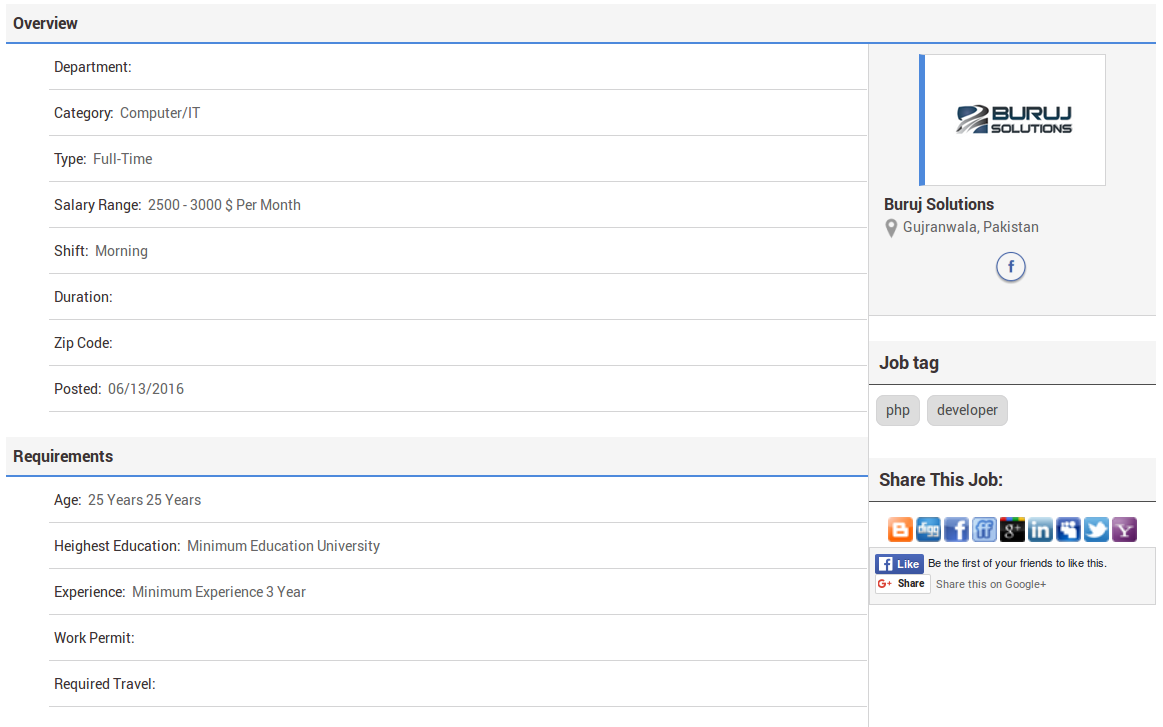 This portion is divided into two main parts,left and right. 
Left side is divided further into three parts overview, requirements, job status. these three 
portions have relevant details about job in them. Overview has basic information about job i.e 
category, type, shift, salary etc. Requirements had details related to job requirements i.e age, 
education,experience,work permit, required travel. Third portion is job status, it has details 
related to job status i.e job status, start/stop publishing dates, No Of Jobs.
Right side was divided into three parts. On the top was company portion that has company logo, 
company name, location and company social links. In the middle there is portion for job tags. 
On the bottom there are social links that can be used to share job. The visibility of these 
social links is managed by configuration.
After this main part there are other details about that job like location(on map) description, 
qualifications, preferred skills and agreement, all these parts are full width.
There is an apply now button on the bottom. That can be used to apply on this job.
Click Here To Read About Job Apply
All the published fields (field ordering) of job will shown on this page.
The labels for values come from field ordering.
---
Configuration that affect this page are
Social Links.
Click here to read more..
Show Apply Button.
Click here to read more..
Apply Now Redirect Link.
Click here to read more..
---