Folder Resumes
Folder Resume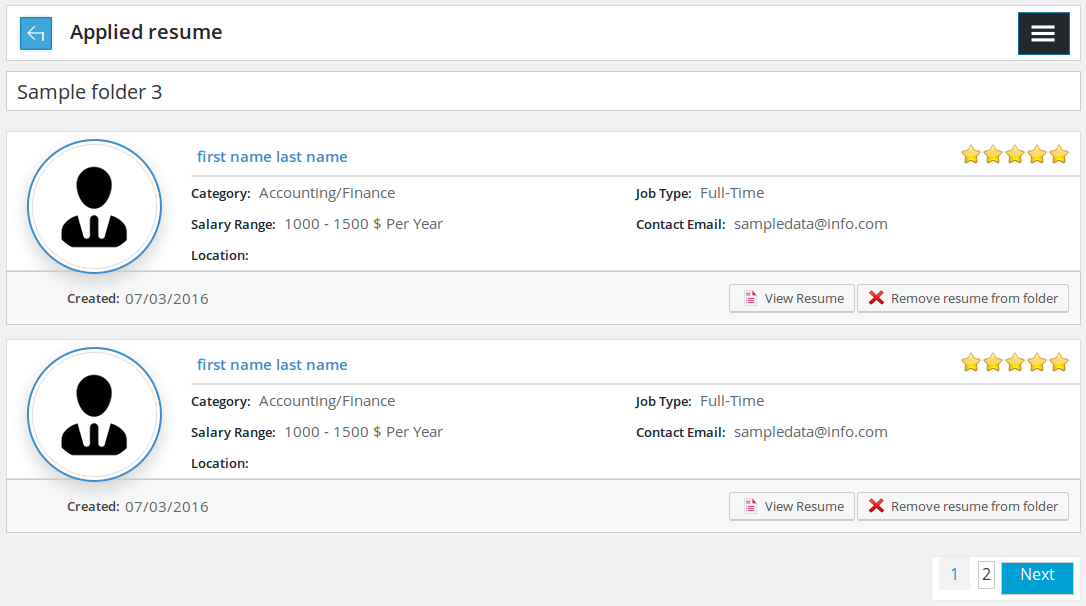 This page lists all the resume of a folder.
---


This portion has folder name.
---

This portion represents an individual resume, it has resume photo, name, applied data, rating, 
job type, category, salary, total experience, contact email,location and two buttons on bottom 
left side view resume and remove resume from folder.
Clicking on name, resume photo or view resume button will take to resume information page.
Click on remove resume from folder removes that particular resume from folder.
Labels of values can be managed from field ordering.
---

Pagination.
Click here to read more..
---