Credit System
Credit Listing
WordPress Left menu > JS Jobs > Credits.  
Admin control panel > Credits.  
Admin Right menu > Credits > Credits.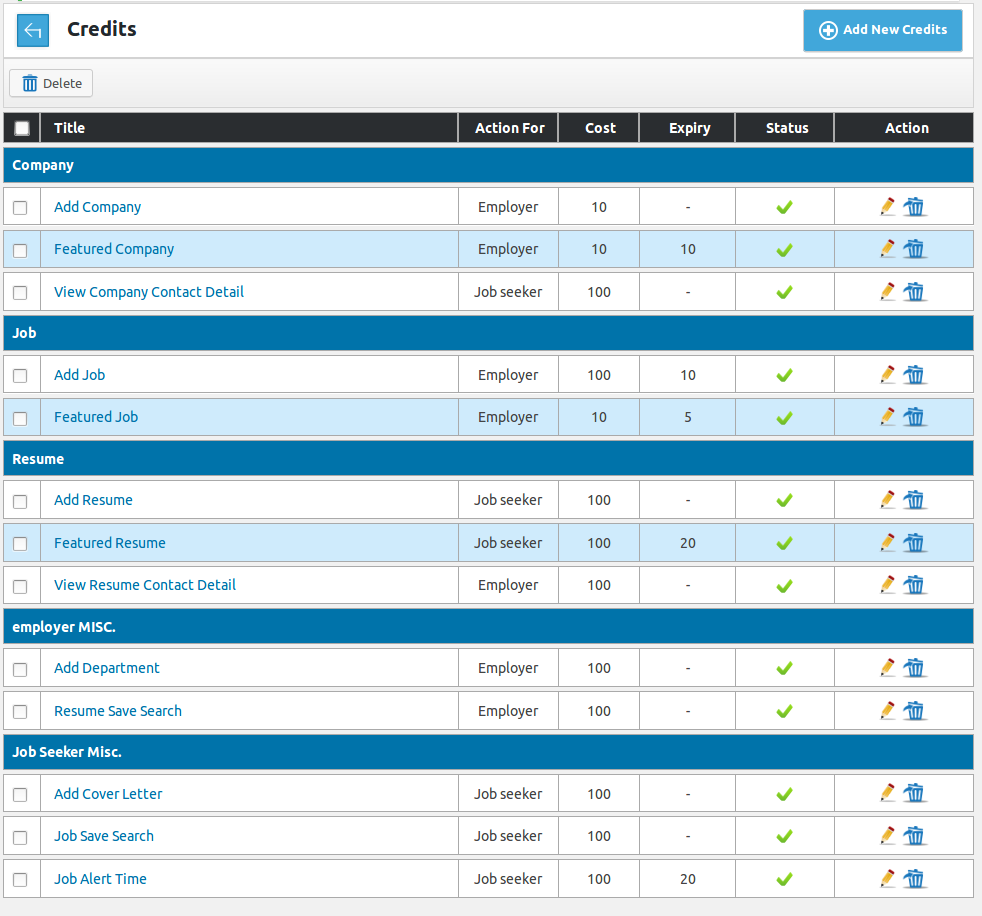 This is Credits page for admin. All the defined credits are listed here.

Credit actions are divided into five groups.
---

This portion has a back link that takes to control panel, page title, add new credit button and 
right menu button.
---

Action Button.
Click here to read more..
---

This portion is table header it tells us what different columns represent about a record.
---

This portion represents an individual record (defined cost and expiry for a action). It has
action name, action for, cost, expiry, status, action. Action name is link to form credits 
for that  particular action (edit case). Status portion represents status (publish, 
unpublish) of the record and can also be used to change status (publish, unpublish) of the 
record by a single click. In action portion there are two icons one is for edit and the other 
is for delete.
---