Credits Pack
WordPress Left menu > JS Jobs > Credits pack.

Admin control panel > Credits Pack.

Admin left menu > Credits > Credits Pack.
---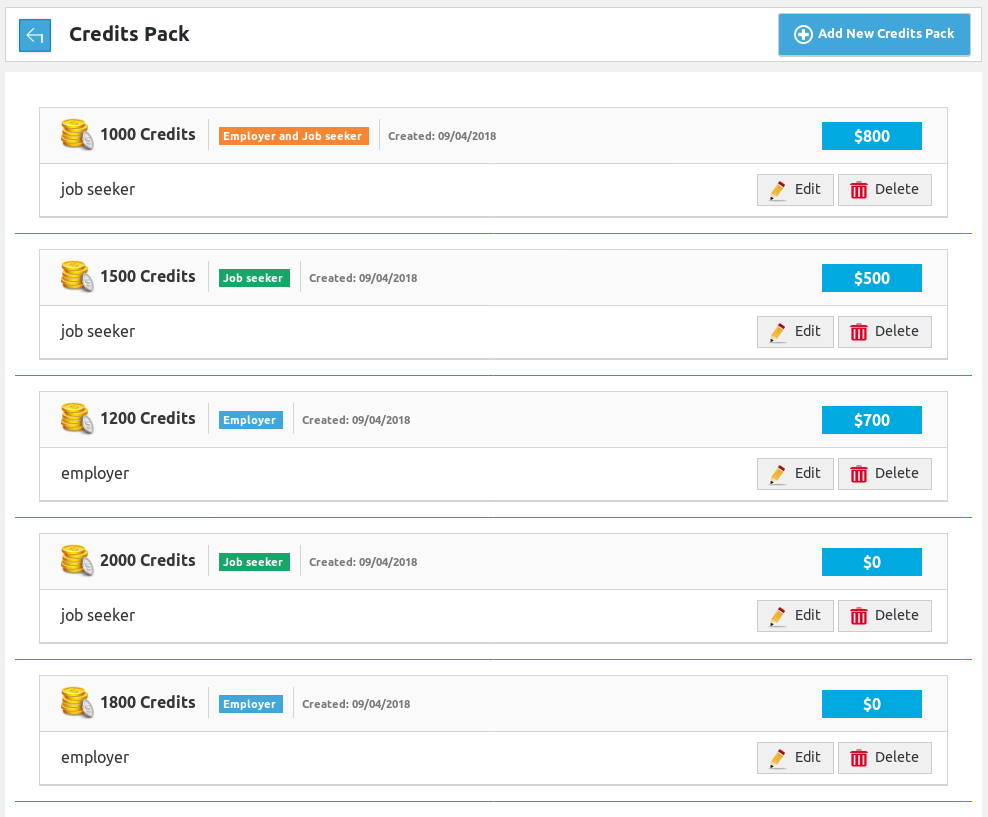 This is credits pack listing page. It has all the credits pack that admin has defined.
---
Breadcrumbs

Click here to read more..
---

This portion represents an individual credits pack, it has number of credits, credits pack for 
(job seeker, employer, both), date created, cost (amount and currency) in the top portion, and on 
the bottom portion there is credit pack name (title) and two buttons edit and delete. Clicking on 
edit button will take to form credits pack with credits pack details already filled (Edit case).
Delete means credits pack will be deleted if it has not been purchased by any user.