Vehicles By city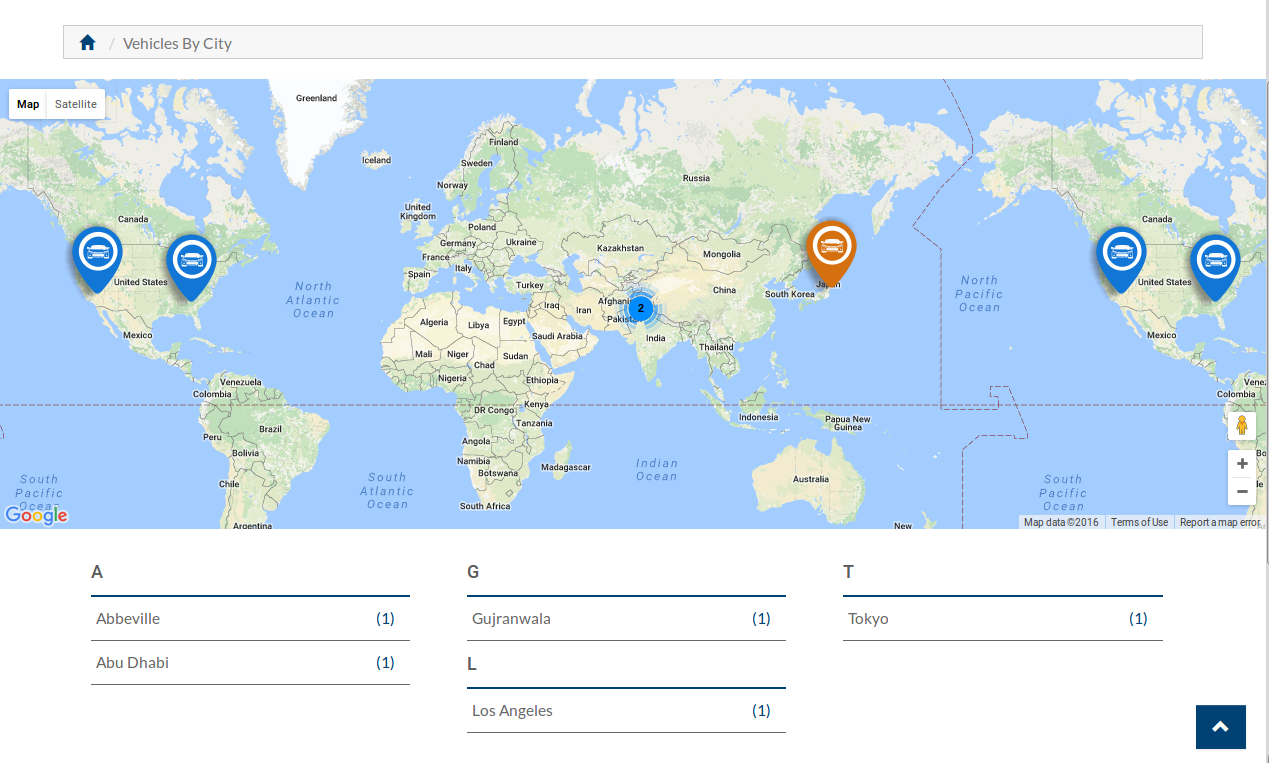 This layout is a list of all the cities for which vehicles exists in the system. 
---

This portion is map it has a pointers for the location of every vehicle. The visibility of 
map can be managed from visual composer page options.
---

---

The names of cities are grouped alphabetically. This is a how a alphabet appears.
The cities are grouped on the basis of first alphabet of their names.
---

This is portion represents an individual city, it has name and number of vehicles of a city. 
Click on any city will take to vehicles listing for that particular city.
There is a configuration to show hide country name, to handle ambiguity in case of cities with 
similar name.
The visibility of country name can be managed from here
---